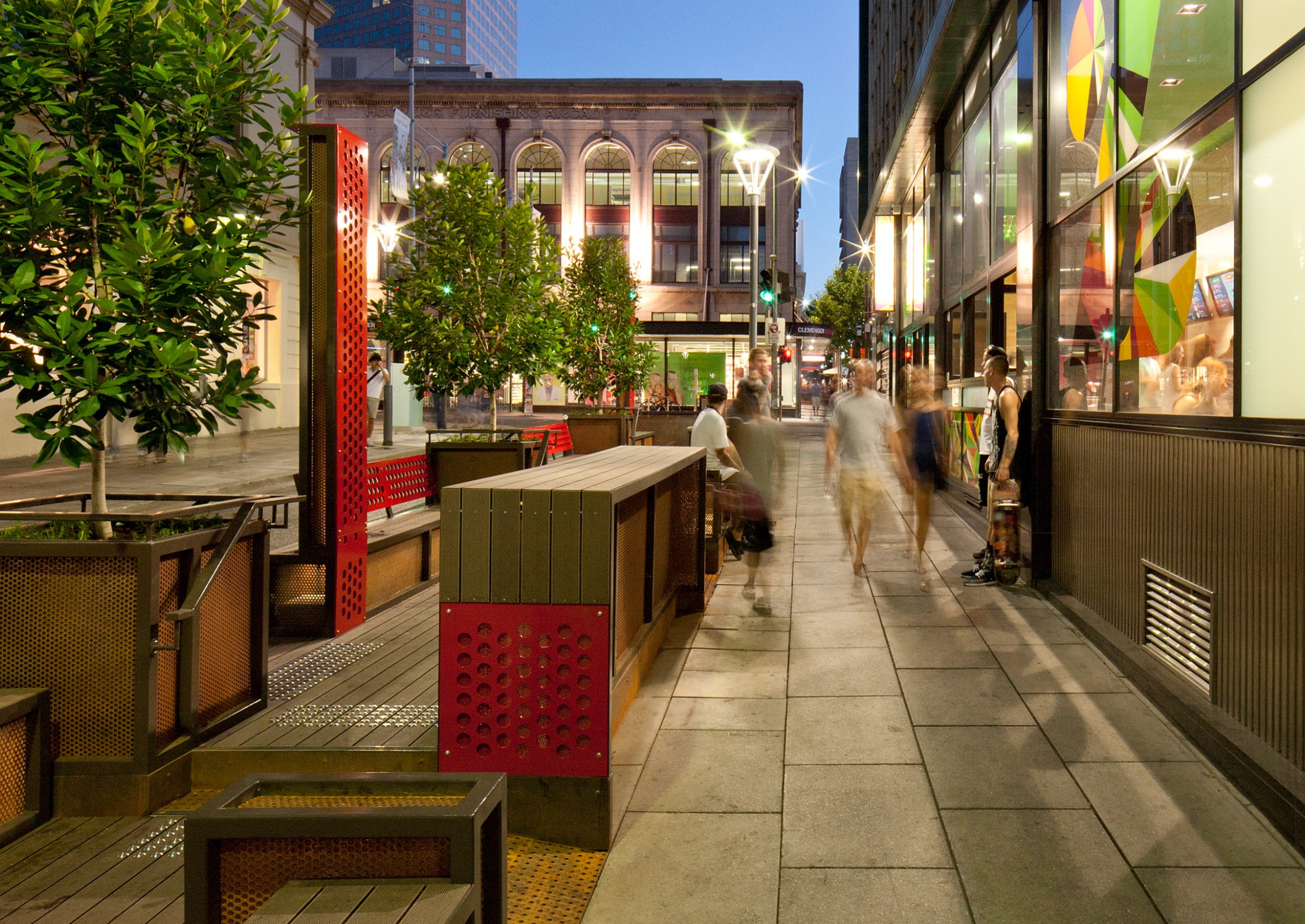 The Bank Street Parklet project is a significant development contributing to the laneway links of Adelaide while providing significant new social and economic opportunities for traders and community.
Following extensive consultation, modular Parklets with planting, lighting and flexible seating were developed. The overall design reconfigures traffic with a narrowed vehicle lane combined with a trial contraflow bike lane, CCTV and lighting upgrades, reduced parking, pedestrian crossover and road supergraphic by artist Sam Songailo create a space that gives greater equity to pedestrians and community amenity.
With over 12,000 pedestrians a day and vibrant activity in the evenings and mornings, the project provides an innovative solution for public amenities with high urban design values. The design is robust, durable, and flexible in its application to meet a difficult topography. As a revitalised shared street it unifies a complex array of contradicting standards and approval guidelines.
Client Name
Department of Transport Energy and Infrastructure SA Government
Location
Adelaide, South Australia
Traditional Owners
Kaurna people
Collaboration
Jensen Planning and Design, SPUD, Sam Songailo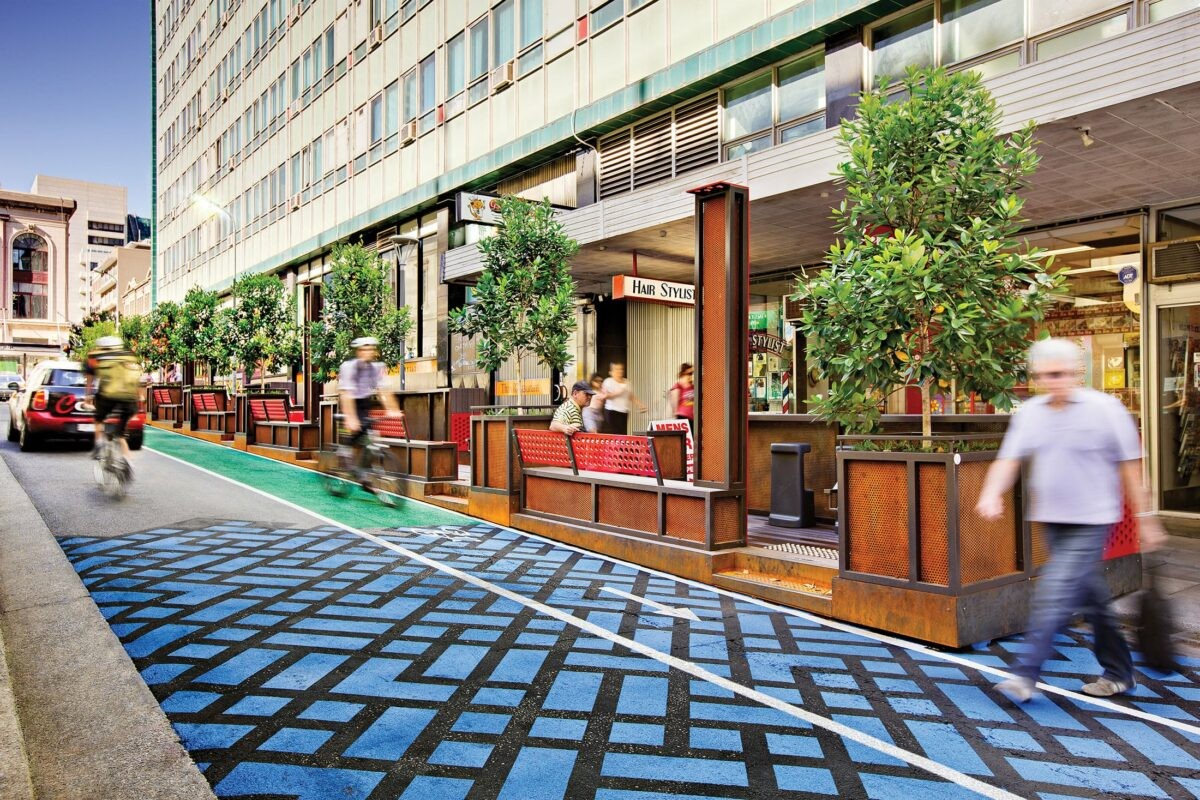 2013 AILA South Australia, Award of Merit in Urban Design