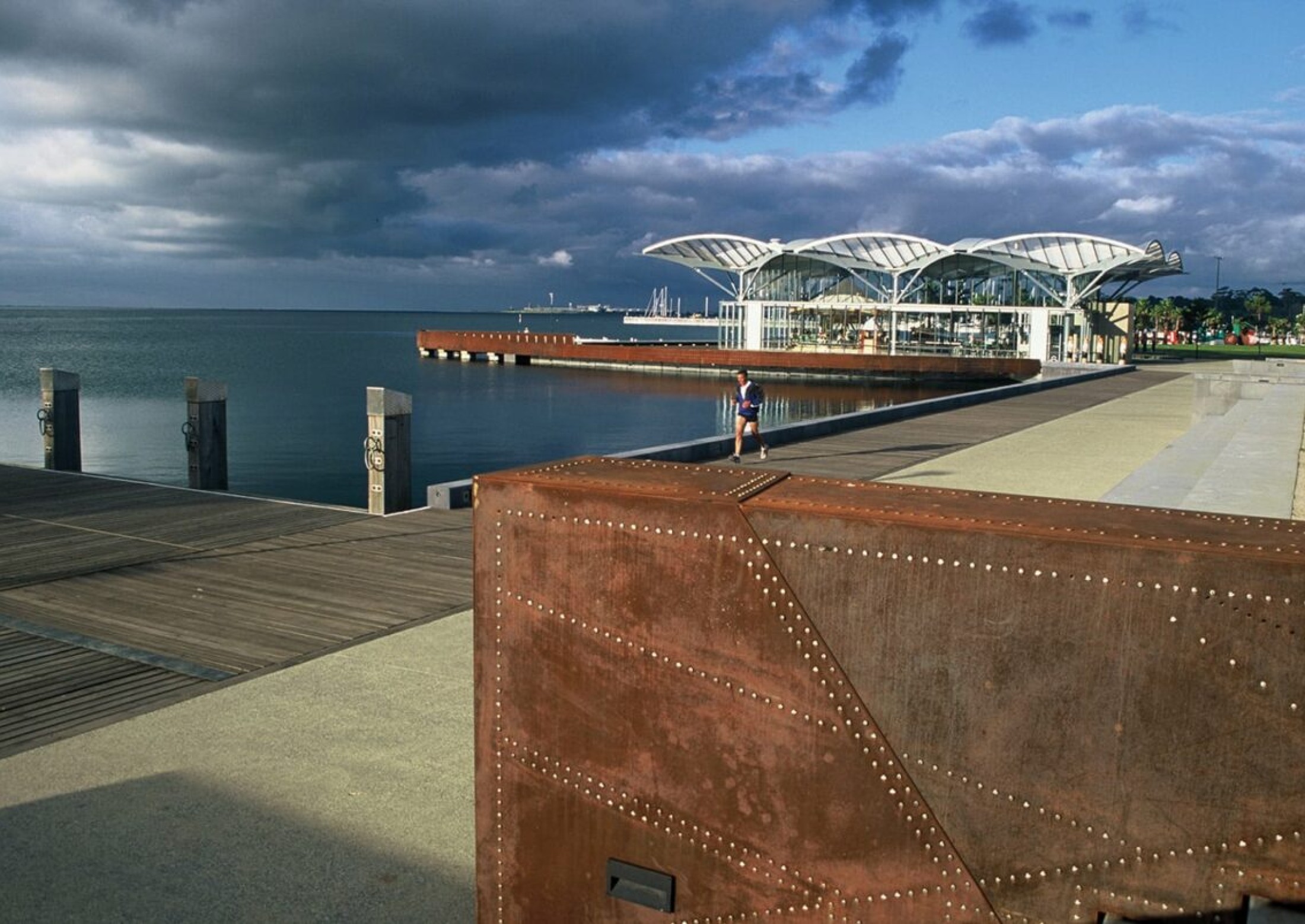 TCL undertook masterplanning, detailed design and documentation for an extensive redevelopment of Geelong's waterfront.
The project has transformed the city's relationship to its waterfront, creating new boulevards, promenades, event spaces, hospitality opportunities and public parks. The project has been a significant catalyst for private investment and a major focus of community pride.
The project also facilitated major pedestrian and visual connections between the Geelong CBD and Corio Bay, ensuring the city was once again connected to the water. A significant and celebrated feature of the project has been the site responsive design and integrated artworks which reinforced Geelong's unique waterside location.
Location
Geelong, Victoria
Traditional Owners
Wadawurrung people of the Kulin Nation
Collaboration
Maggie Fooke, Bill Perrin
2002 AILA National Award 2002 Landscape Excellence
2002 AILA National Award 2002 Design - Open Spaces
2002 Washington Waterfront Centre, International Honour Award
2001 AILA (Vic) Overall Landscape Excellence Award
2001 AILA (Vic) Civic Design Award of Merit
2001 AILA (Vic) Design - Lighting Design Award of Merit
2001 Cement and Concrete Association Award for Innovative and Creative Use of Concrete - Best Overall Project
2001 Cement and Concrete Association 2001, Streetsmart Awards for Pedestrian Precincts
1998 Beach Road: AILA National Award of Merit -Design of Public Spaces
1998 Beach Road: AILA (Vic) Commendation - Design of Public Spaces
1998 Beach Road: Cement and Concrete Association of Australia, Award for Innovative and creative use of concrete - Best Overall Project
1998 Beach Road: Cement and Concrete Asscociation of Australia Streetsmart Awards for Pedestrian Precincts - Best Overall Project
1998 Beach Road: Cement and Concrete Association of Australia Streetsmart Awards for Pedestrian Precincts - Insitu Concrete Category
"[The project has a] strong relationship with the elemental qualities of water, wind, sun and sky," — Jury citation, AILA 2002