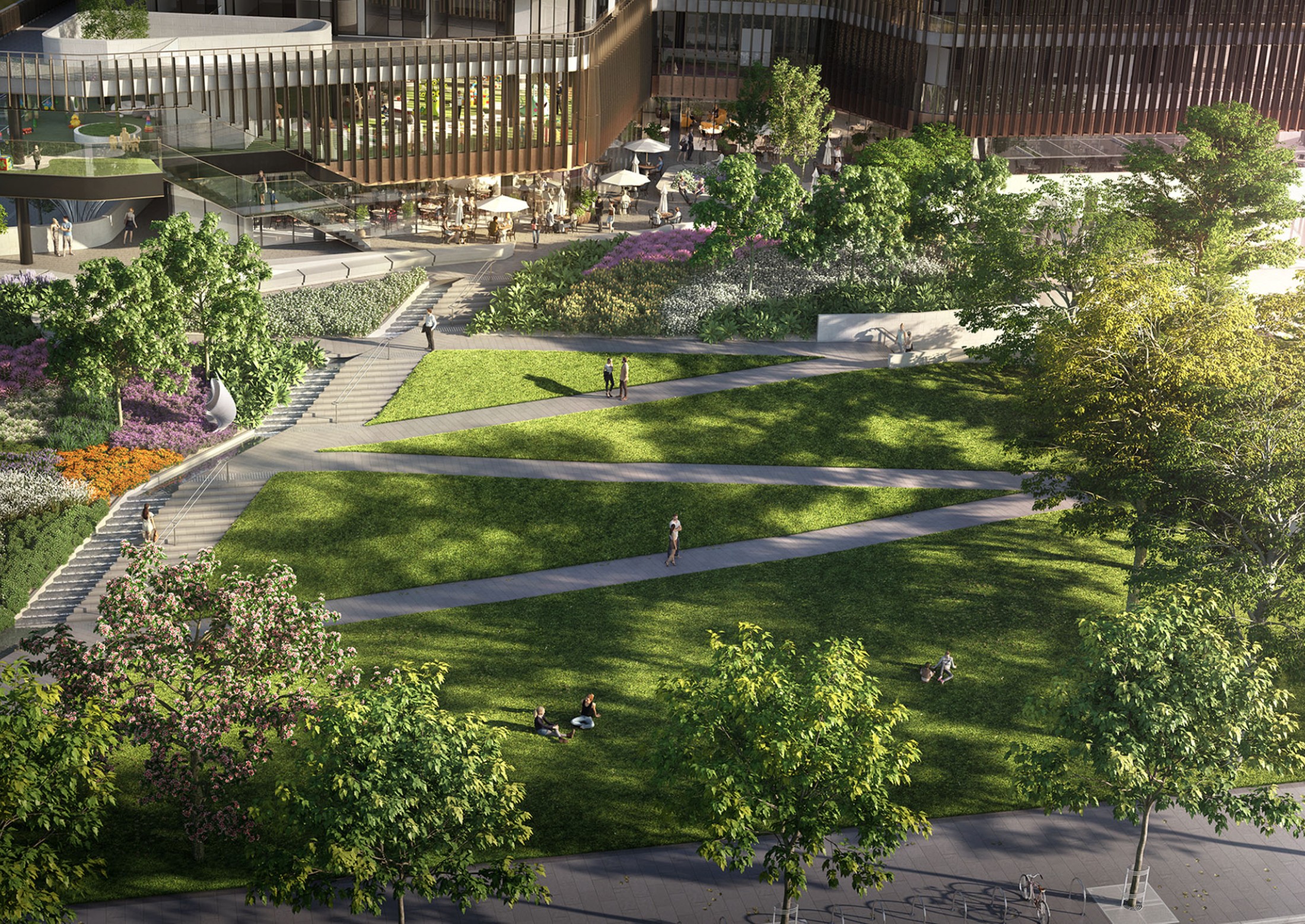 With cascading water features, European-inspired piazzas and a buzzing outdoor terrace, Melbourne Square is set to become Southbank's new green heart.
Spanning more than 3700-square-metres and with 20 percent of mixed-use development, Melbourne Square's large public park and network of green interconnected spaces will sit at the heart of a six-tower precinct, which will feature luxury apartments, a shopping centre and cafés overlooking the green space.
Located over a gently rising slope that provides an amphitheatre feel, visitors are welcomed at the street level by an elegant display of flora that takes its inspiration from around the world. A water feature cascades down the pathway that leads to the café terrace, providing a breathtaking gateway to the development.
Location
Southbank, Melbourne, Victoria
Team
Lisa Howard, Greg Afflick, Lucas Dean
Traditional Owners
Wurundjeri people of the Kulin Nation
Collaboration
Cox Architecture & Carr Design
2019 Residential High-rise Architecture Award, 2019/20 Asia Pacific Property Awards
2019 Mixed-use Development Award, 2019/20 Asia Pacific Property Awards
As visitors climb the water-lined steps natural light will bounce off the surface of the water to dance upon stones of various texture, with the large sloping lawn laying beyond on either side.
Once at the café terrace at the top of the stairs, visitors are treated to an exquisite view back down the slope through the colourful planting. A tranquil atmosphere is provided by the gentle sounds of water.