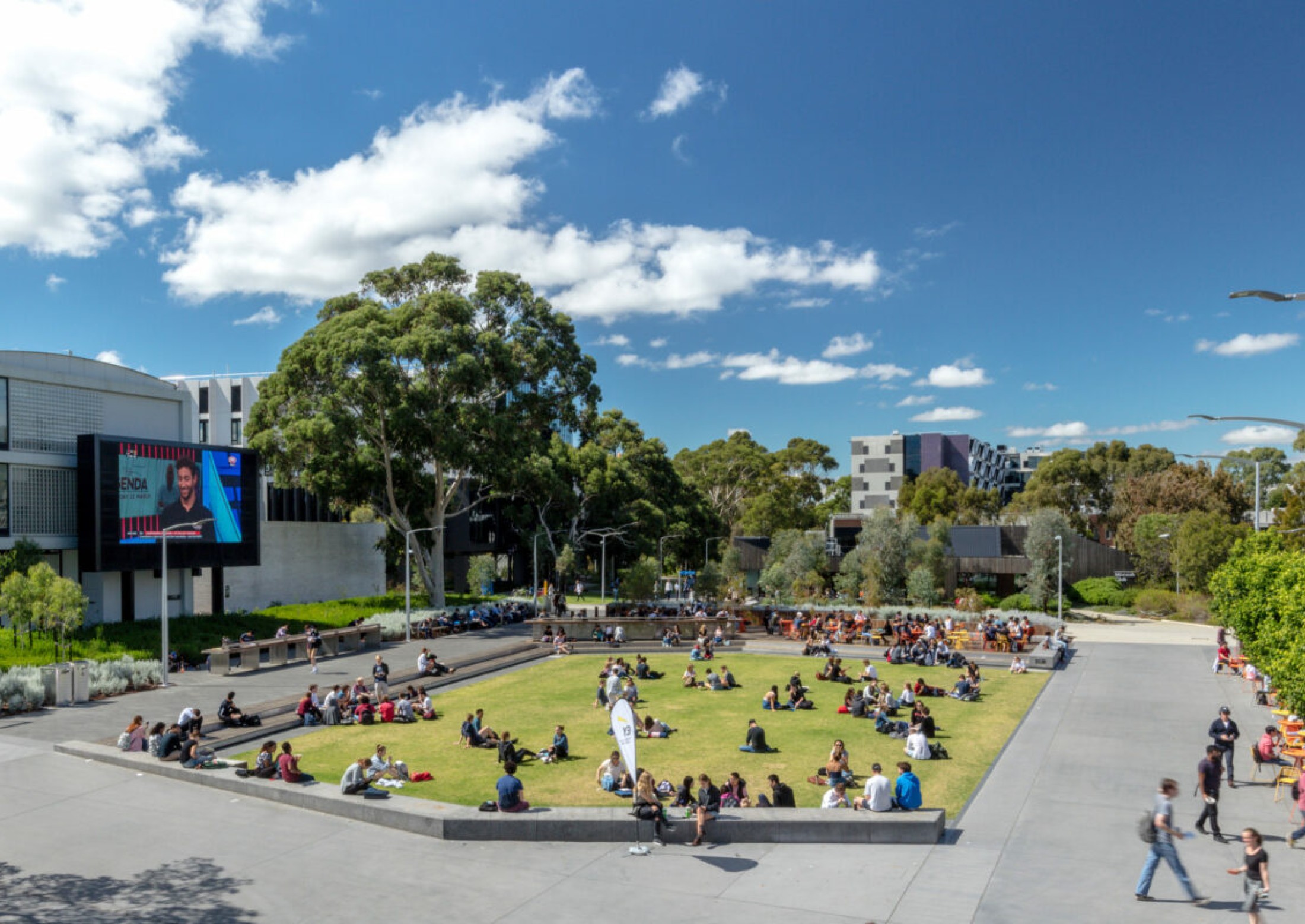 Monash University Northern Plaza
Northern Plaza provides a frame to revel in the theatre of student life, a dynamic setting to be entertained, nourished and refreshed.
At the heart of Monash University, Clayton is the Northern Plaza, a dynamic student hub adjacent to the Campus Centre.Underpinning this field of student activity are layered strategies for interaction creating a curated canvas of engagement. Within a 75 x 75 metre frame, Northern Plaza hosts alfresco dining under a leafy canopy, event lawns, BBQs, decks, long civic scaled study desks, informal seating, terraces and linking promenades. This dynamic strategy invites the university population to come together in an animated urban setting, where music, exercise classes, student clubs, pop ups, cinema and exhibitions, or just lounging around, further enrich the setting. A design that says the more life and activity the better!
Location
Clayton, Victoria
Traditional Owners
Kulin Nations
Collaboration
MGS Architects, Irwinconsult, Electrolight
Photography
Ben Wrigley, Andrew Lloyd