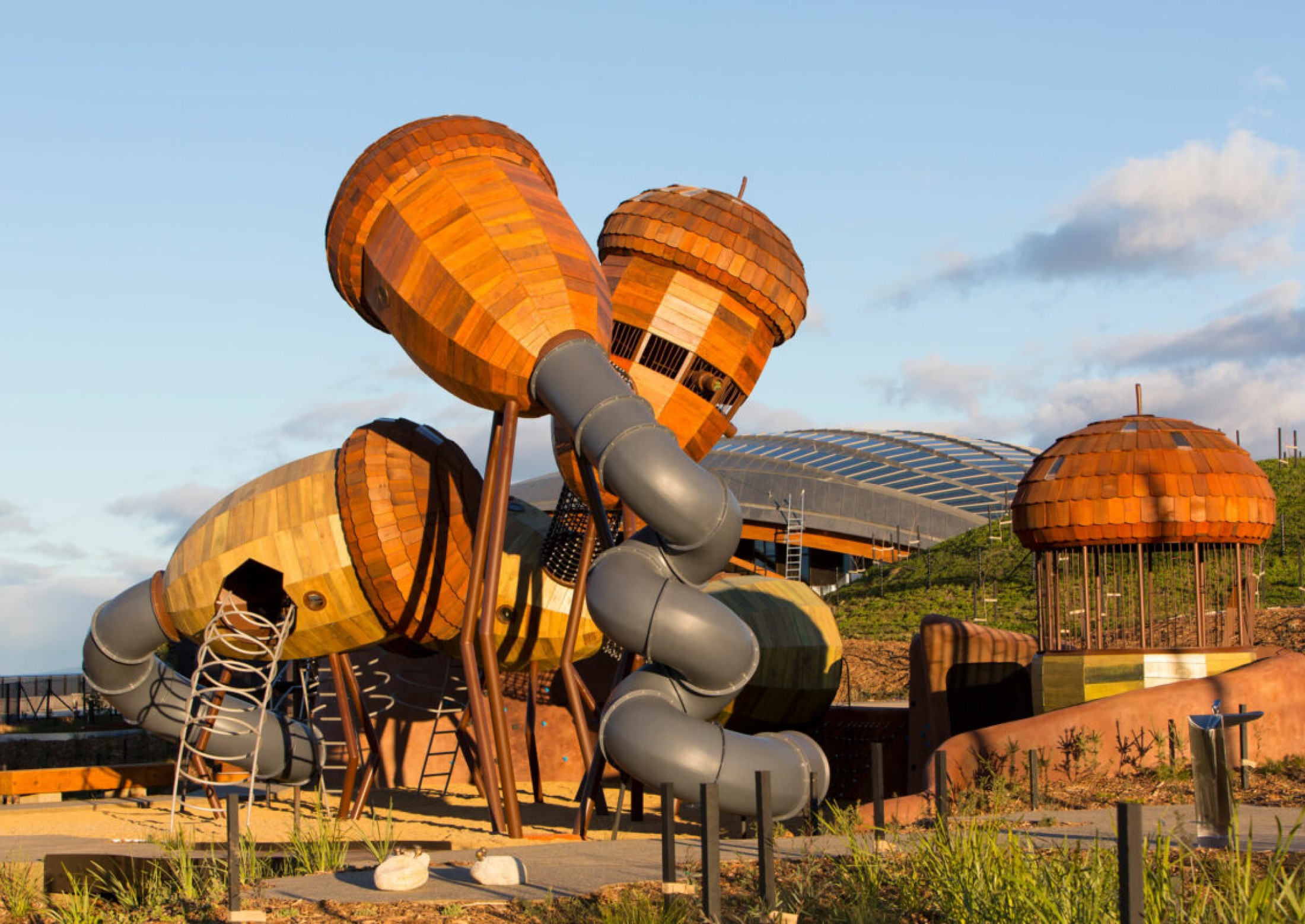 Pod Playground
The National Arboretum Canberra Playground, inspired by the Arboretum's 100 Forests.
The Pod Playground at the National Arboretum Canberra offered an opportunity to creatively engage children with the beauty of trees and, we hope, foster a life-long connection to this remarkable environment.
Using the idea of seeds as the beginning of life in a forest, children and their families can enter a fantasy world of exaggerated scales. This is a play space with giant acorns floating in the sky and enormous Banksia cones nestled on the forest floor. The play space occupies an enviable location, high on a hill overlooking the forests, with views to Lake Burley Griffin and central Canberra.
Colours are kept to earthy autumn tones to allow a sensory experience through smell, texture, form and feel. All plant species are native, except for one acorn-bearing oak tree, growing to perform its role as the 'story telling tree'. Indigenous grasses have been grown to be harvested for basket weaving, sitting among flowers of red, orange, yellow and white.
The playground aims to embody a sense of wonder, imagination and enchantment. It was designed to encourage flexibility and spontaneity in play. The play space challenges the conventional idea of play environments and demonstrates how a play destination can not only meet stringent play standards, but also offer a unique play experience for all.
Location
Canberra, Australian Capital Territory
Traditional Owners
Ngunnawal people
Photography
Brett Boardman, Gemma Fennell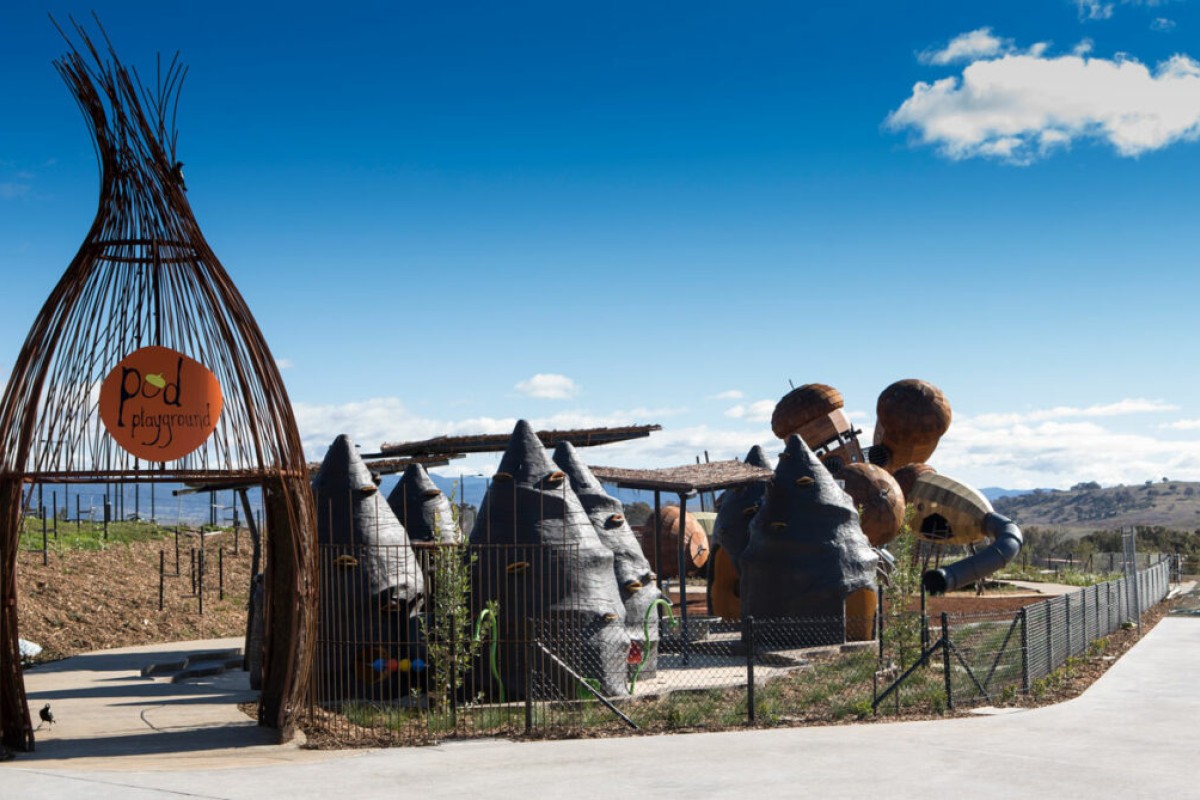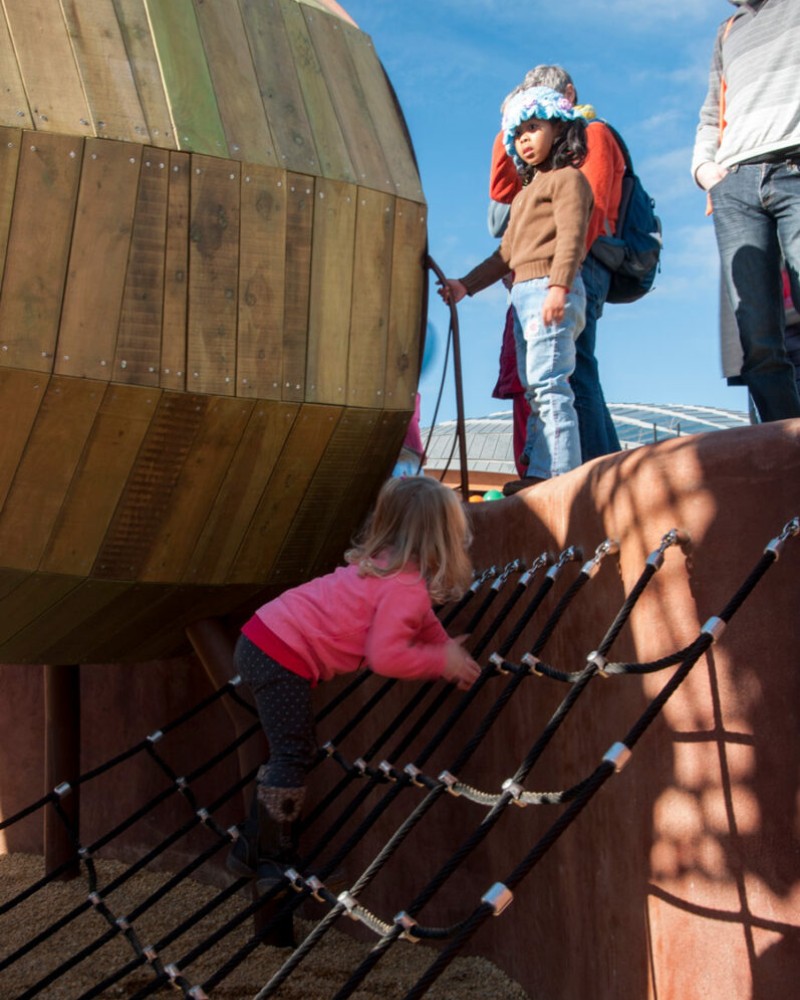 2013 AILA Victoria 2013 Design Award