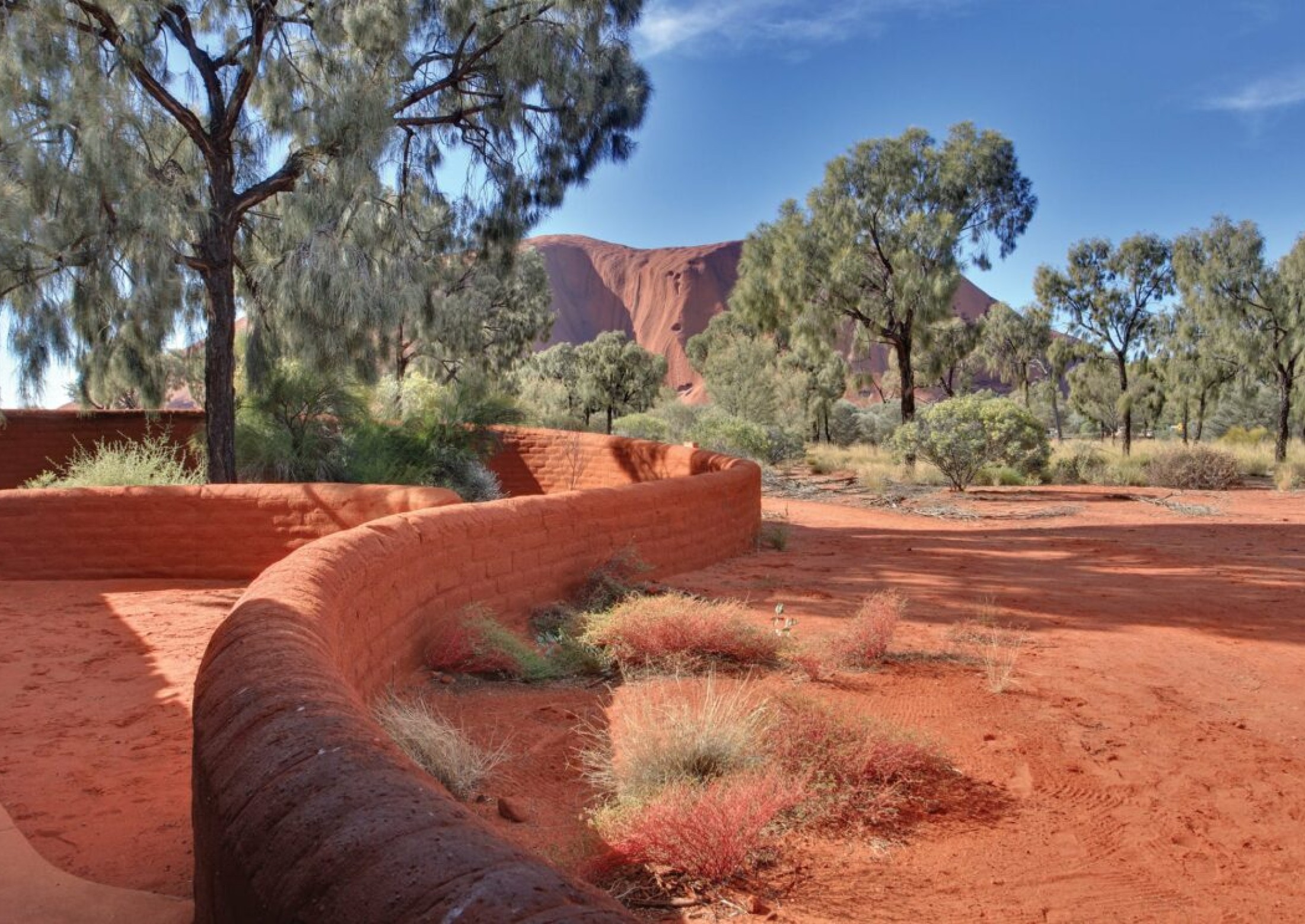 Uluru Kata-Tjuta National Park
Located one kilometre from the base of one of Australia's most loved icons, the Uluru Kata Tjuta Cultural Centre is an ongoing testimony to the value of joint Aboriginal and non-indigenous management of the landscape.
Its intertwining of building with vegetation and desert sand imbues a fluidity symbolic of the give and take of joint management, the inner and outer experience of culture, and the physical experience of landscape by Anangu – the Aboriginal owners.
The intent of all designed landscape elements was to minimise the impact on the landscape while maximising the visitors' experience of the desert's subtle beauty.  A landscape 'island' was created around the building in which visitors have a little time to pause in the desert as they approach and leave the building. Courtyards within the building are delineated with desert earth walls that protect indigenous vegetation.
Location
Northern Territory
Traditional Owners
Anangu people
Collaboration
Gregory Burgess P.L., Sonja Peter, Engineers: P.J. Yttrup and Asociates, Gerry Mussett and Chris Knowles