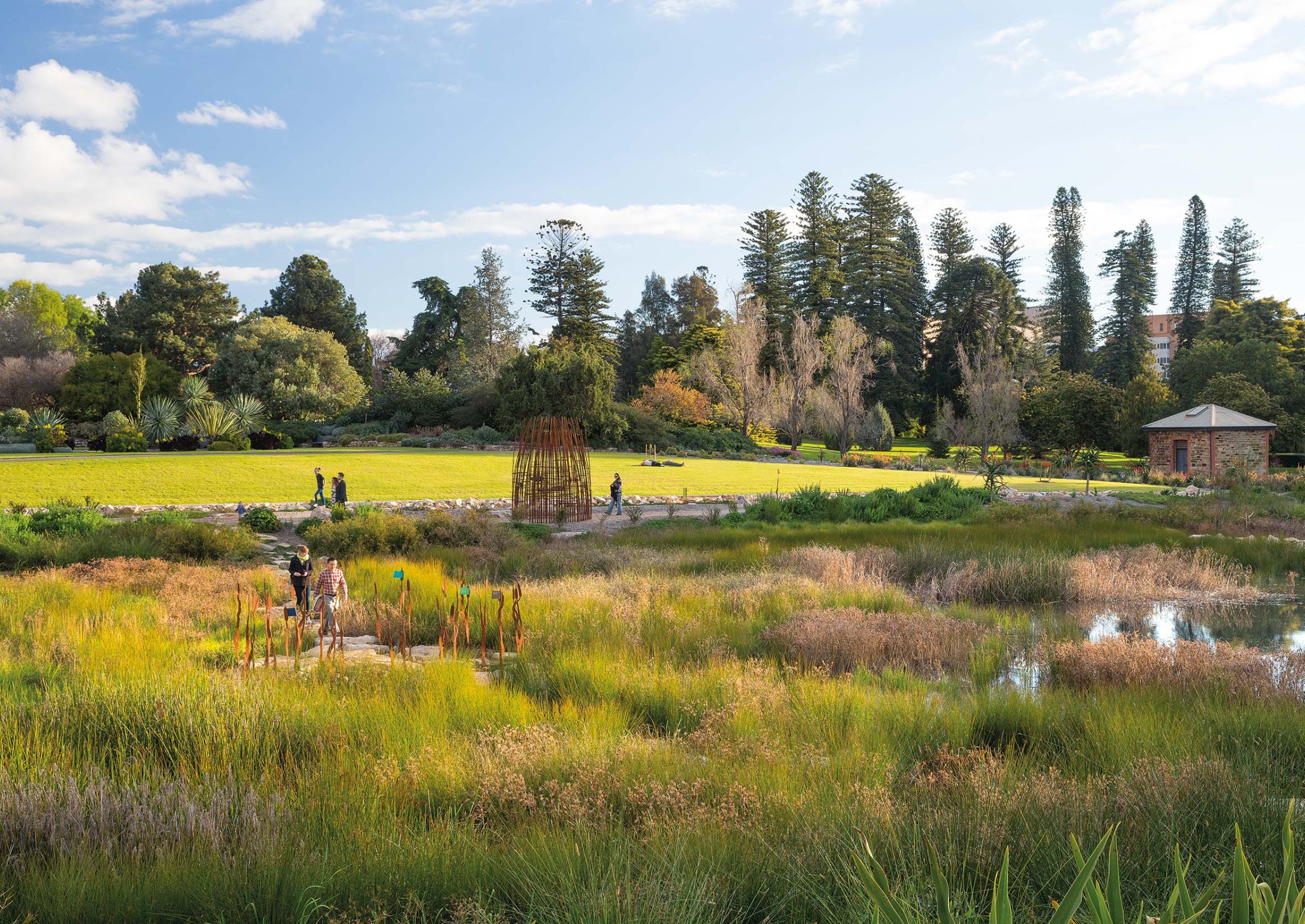 Adelaide Botanic Gardens Wetland
The Adelaide Botanic Gardens Wetland is located on First Creek, a highly urbanised waterway near the centre of Adelaide. The wetland ameliorates flooding, purifies polluted stormwater runoff, is the source for an Aquifer Storage and Recovery (ASR) system, provides habitat and is an educational and recreational resource.
The conceptual design process has led to a fusion of engineering, landscape architecture and interpretation resulting in an integrated system combining physical, biological, mechanical and hydrological processes.
Three primary themes – plants, water and people – are explored through the design. These themes are established within a layout which improves visitor entry to the gardens through the eastern gate, maintains visitor and service access and provides a range of new opportunities for educational experiences.
Location
Adelaide, South Australia
Traditional Owners
Kaurna people
Collaboration
SKM, David Lancashire Design, Paul Thompson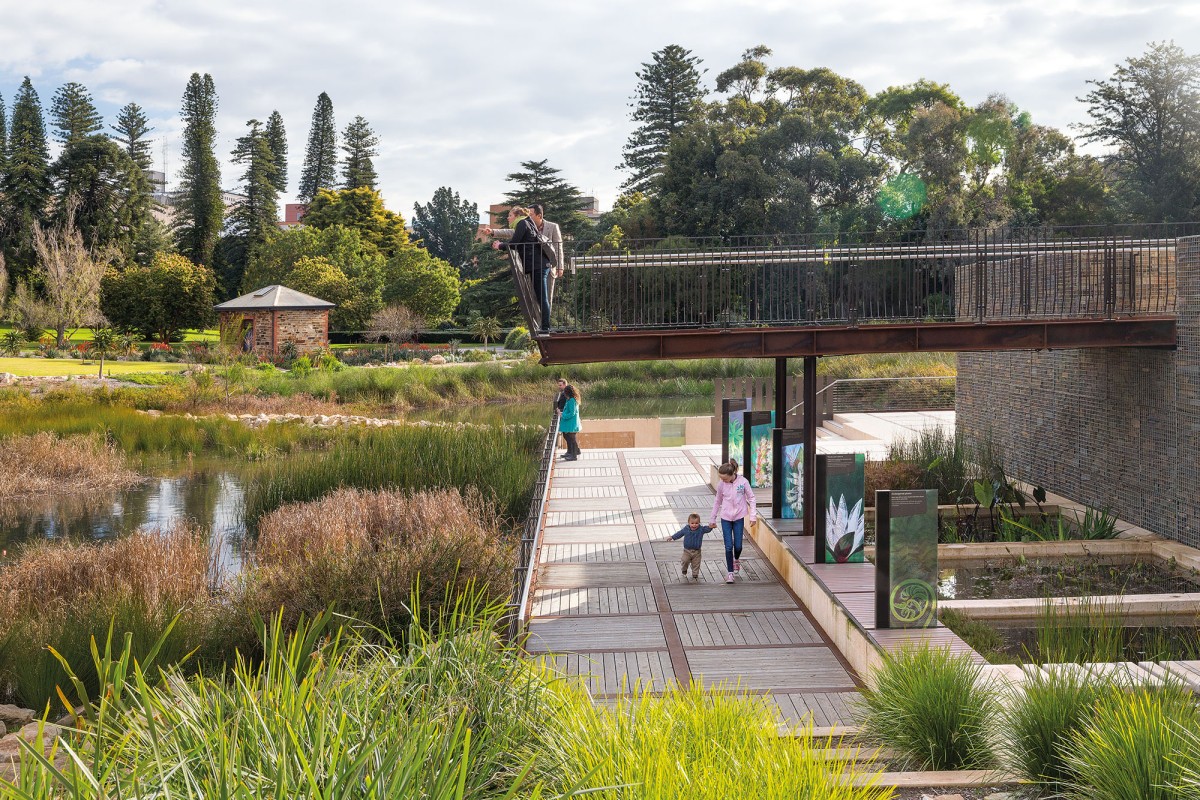 2017 Sustainability Award and IFLA Outstand Award for Biodiversity
2016 AILA National Award for Parks and Open Space
2015 SA Medal for Landscape Architecture