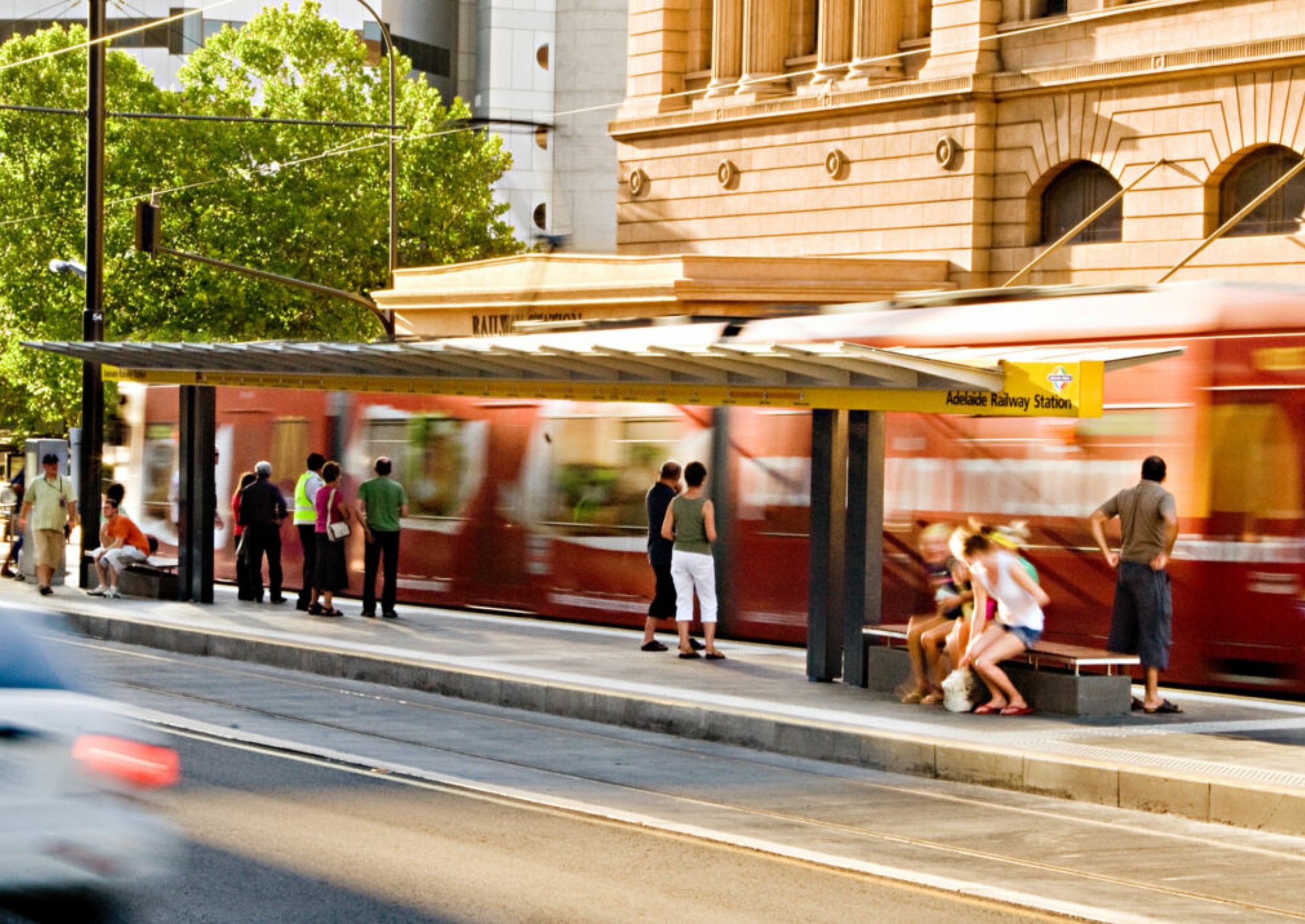 The long vistas down North Terrace and King William Street are an important part of the character and integrity of Adelaide's two ceremonial streets. The shelters are therefore as slender as possible, reinforcing the linearity of the street and presenting the minimum number of vertical obstacles to the view.
The central beam, which also houses lighting and signage, acts as a visual anchor for the cantilevered roof struts. Linear seating and glass elements extend beyond the line of the other, resulting in a carefully configured composition that suggests movement along a single line.
Integrated solar panels are used as roofing, contributing to the project's sustainability credentials.
Client Name
Department of Transport Energy and Infrastructure SA Government
Location
Adelaide, South Australia
Team
Damian Schultz, Daniel Hidvegi, Peter Ayres
Traditional Owners
Kaurna people
Collaboration
Peter Elliot Architects + Urban Design, Dryden Crute Design and John Nowland Design
Photography
Andy Rasheed, Grant Hancock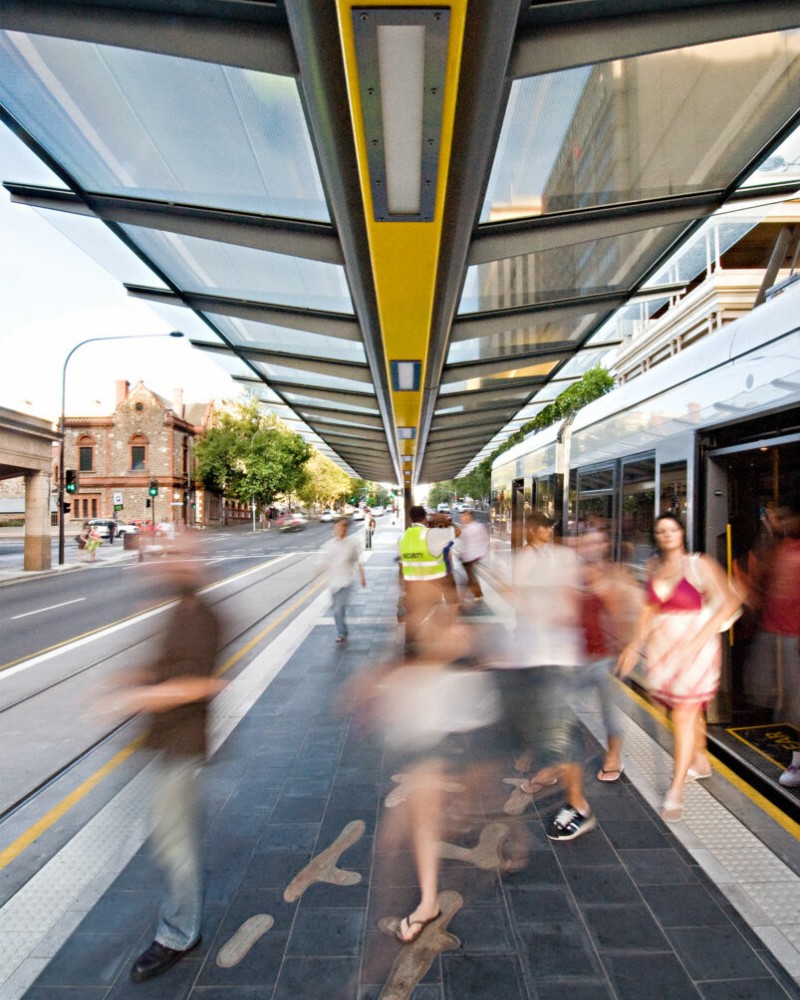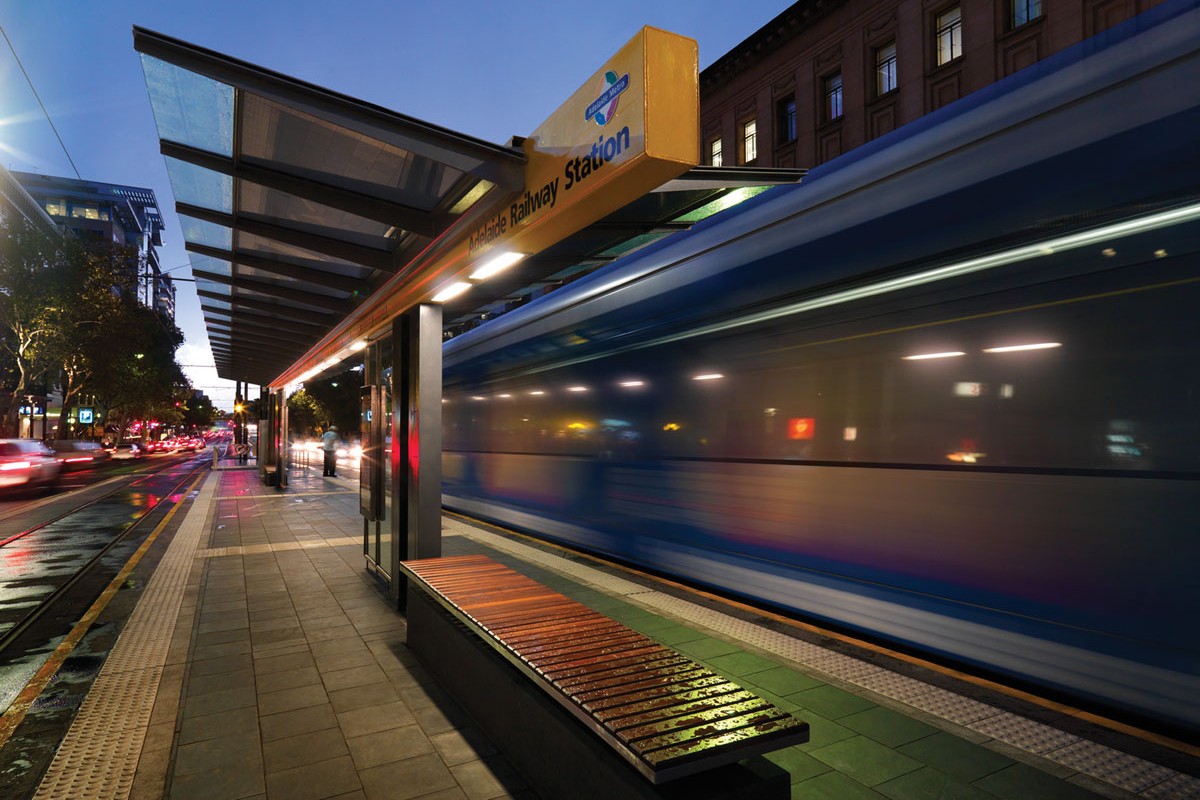 2008 The Adelaide Prize – RAIA State Awards with DTEI & GHD