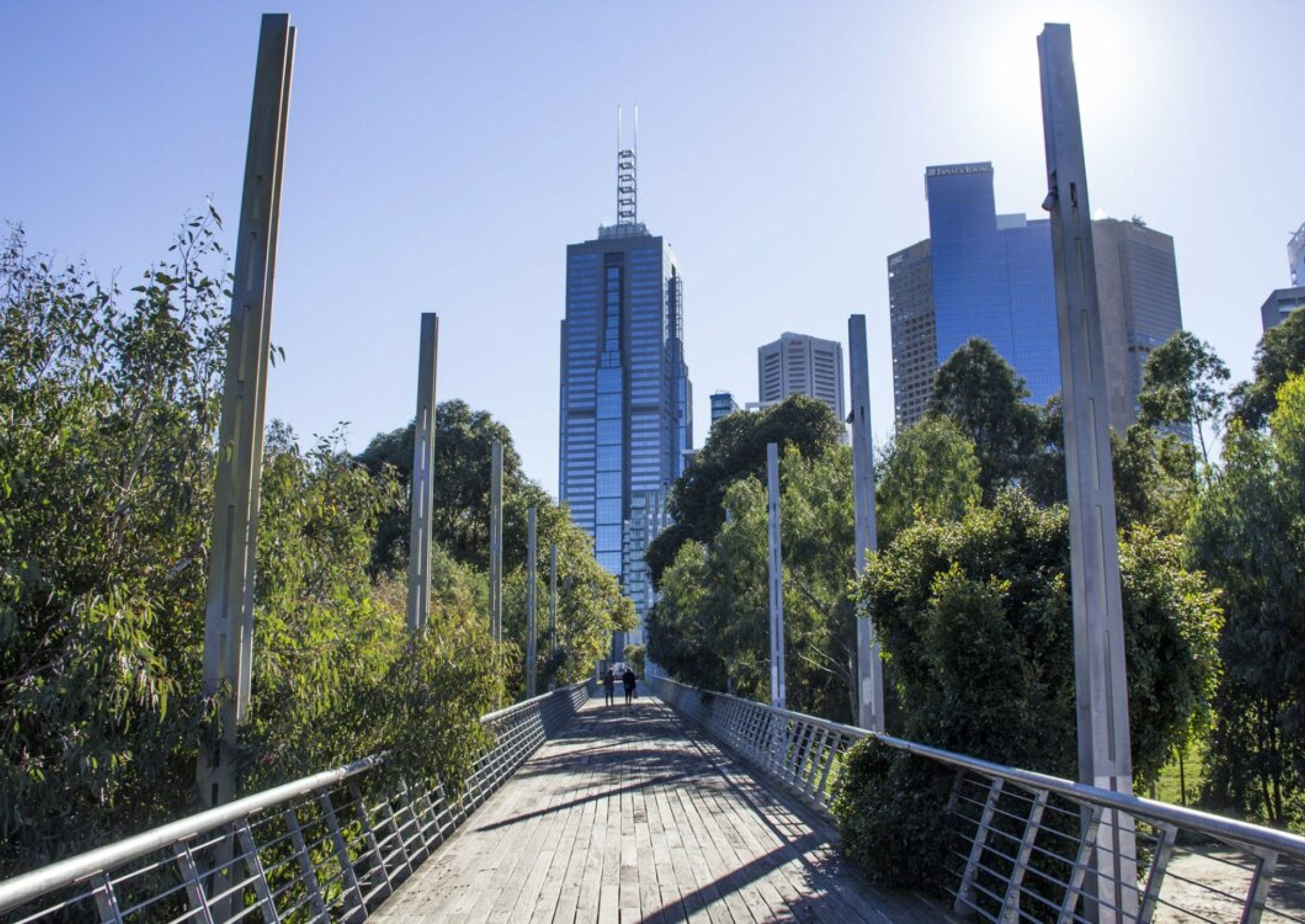 Birrarung Marr is the first new park near Melbourne's CBD in over a century. It is a new type of space beyond the traditional notion of city parks. Not a retreat, instead an urban place designed to embrace society and civic life and to celebrate public activity as a source of interest.
Taylor Cullity Lethlean were engaged to further develop and document the design established by Helena Phia and Ron Jones of the City of Melbourne.
Located over former rail yards, and situated alongside The Yarra River the $15m park design provides a series of distinct spaces where many activities can occur, where large scale urban events, organised activities or informal uses are considered an intrinsic part of the park.
The landscape is composed of four layers: A series of linear canals evoke the past character of the site and define view lines to the city's landmarks. Large earth terraces make the transition in level across the site providing expansive views and level areas for park activities. A network of paths bridges ramps and stairs provide a unique three-dimensional experience of the landscape. A grid for trees provide a sheltering and ornamental canopy over each terrace.
Birrarung Marr is distinguished from Melbourne's historic gardens by the creative use of Australian flora in formal-non naturalistic compositions. Developed in collaboration with Paul Thompson the planting on a macro level reinforces the character of water in the landscape particularly the linear canals where long lines of River Red Gums evoke past drainage lines. The terrace embankments by contrast are cloaked with a rich variety of planting themes and compositions, designed to compliment the formal topography, respond to the sites various aspects and provide detailed interpretive experiences.
Client Name
City of Melbourne, masterplan and concept design by Ron Jones, Helena Phia
Location
Melbourne, Victoria
Team
Perry Lethlean, Scott Adams
Traditional Owners
Wurundjeri people of the Kulin Nation
Collaboration
Paul Thompson and Swaney Draper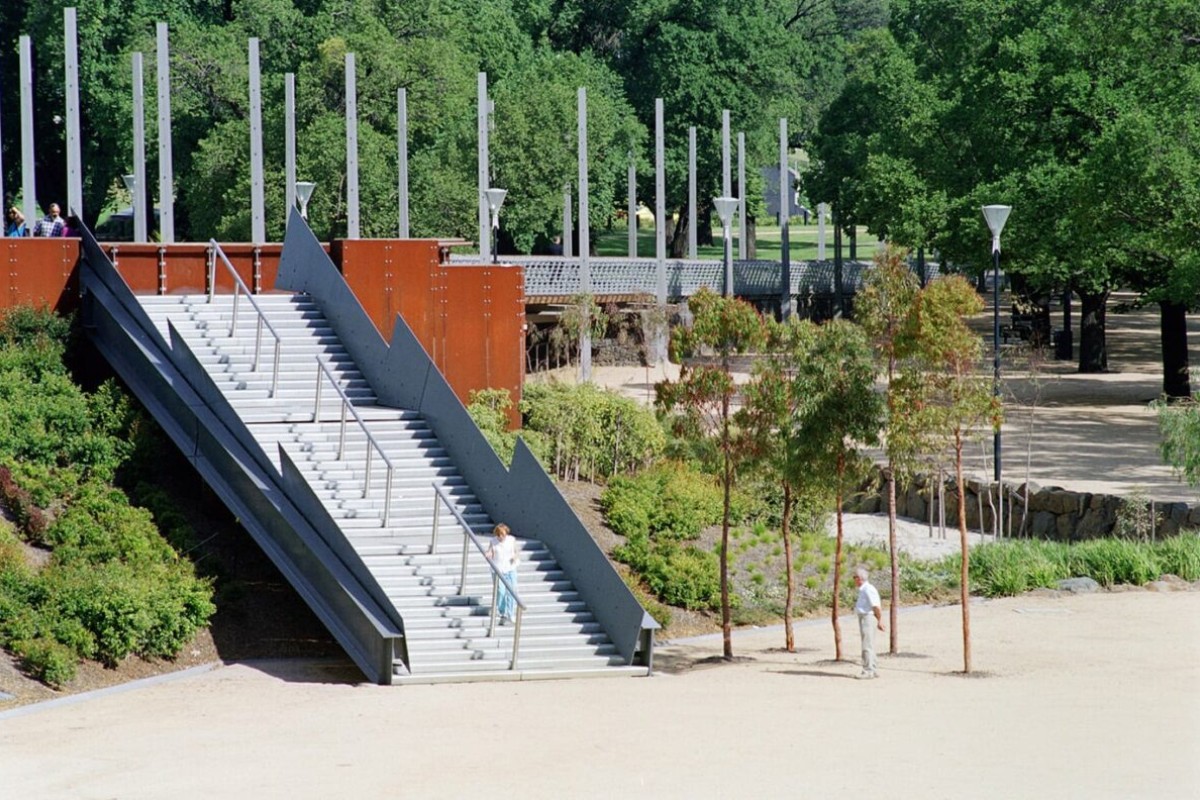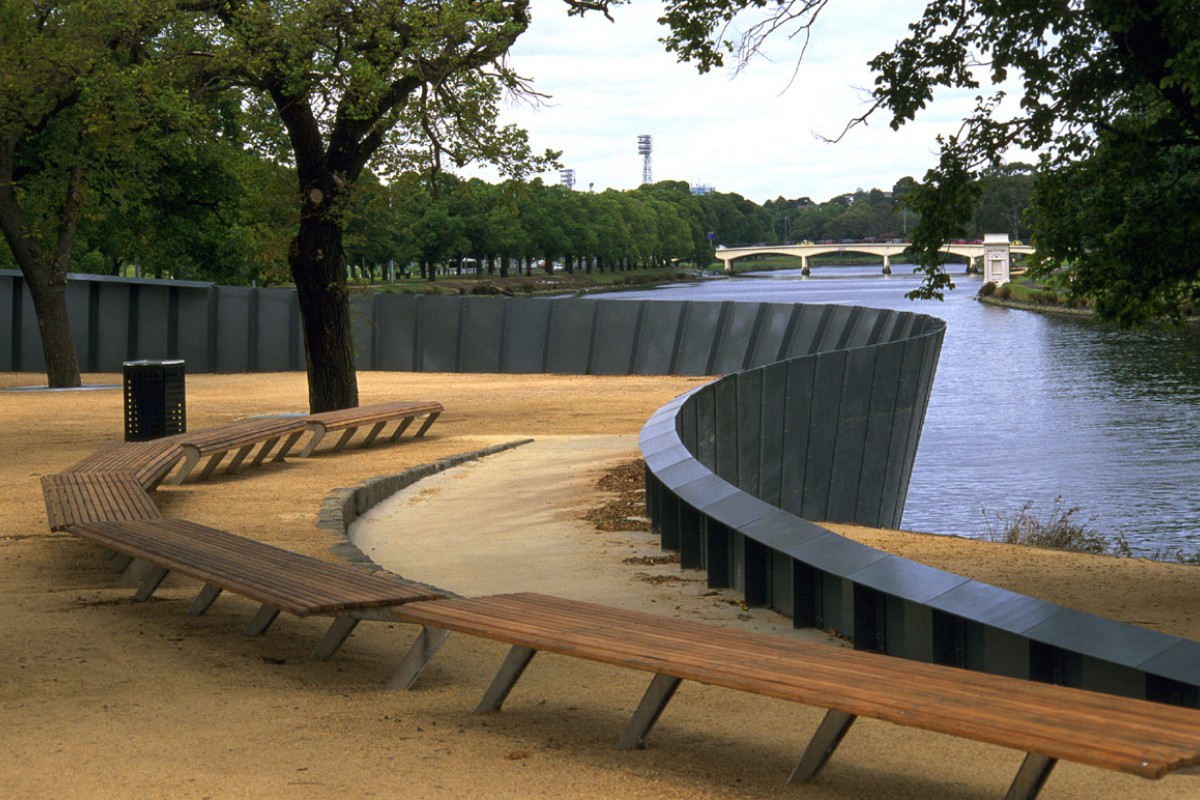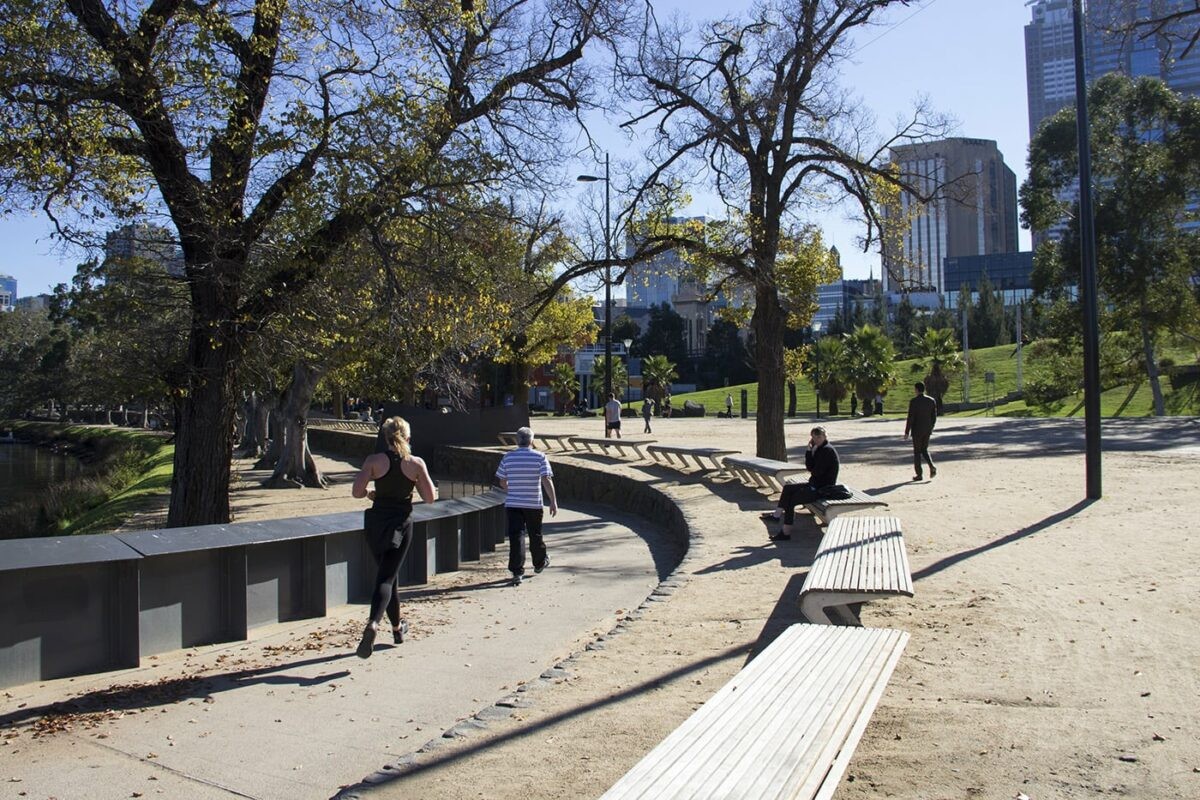 2005 RAIA (VIC and TAS) Walter Burly Griffin Award for Urban Design
2004 RAIA (Nat) Walter Burly Griffin Award in Urban Design
2004 RAIA (VIC and TAS) Joseph Reed Award for Urban Design
2003 AILA (VIC) Award of Excellence in Design