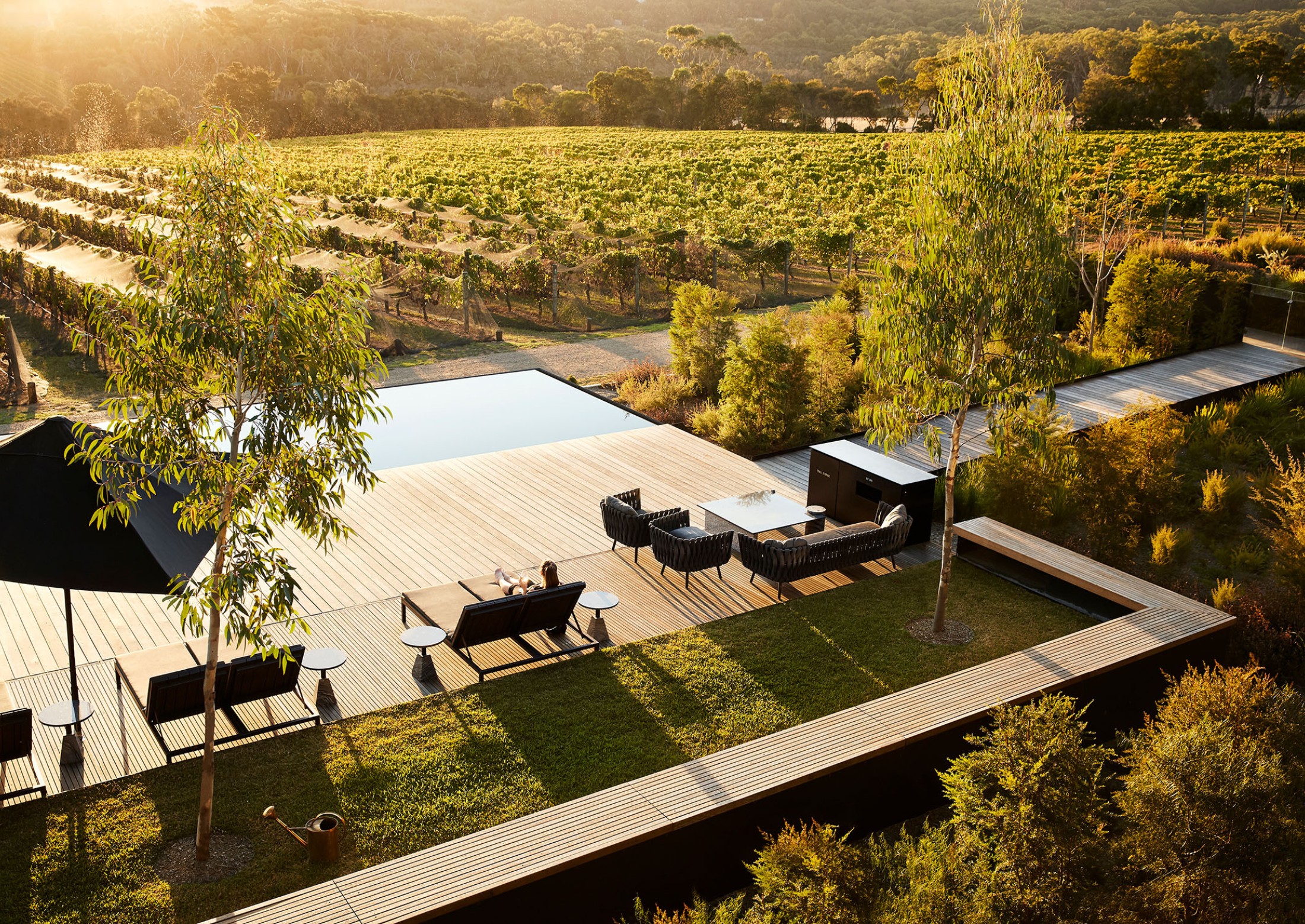 Set on the beautiful Mornington Peninsula, Jackalope Hotel has fast become a must-see destination in one of Australia's most beloved tourist regions.
The original condition of the site included vineyards and large stands of established exotic and local vegetation. The design brief was to create an unforgettable setting for the new hotel designed by Carr Design on the existing Willow Creek winery site.
The client's brief to TCL (Taylor Cullity Lethlean) was to explore a narrative of alchemy and artisanship. Alchemy in its fundamentals is about the process of change and transformation of elements: the act of purification, maturation and perfection. Landscape and environments, by their nature, are inherently equipped to transform, mature and 'ripen' over time. Through a deep engagement with our changing environments we also get the chance to transform ourselves.
Location
Merricks North, Victoria
Traditional Owners
Bunurong / Boon Wurrung people
Collaboration
Carr Design Group, Fabio Ongarato Design, UAP, Projects of Imagination
Photography
Caitlin Mills, Sharyn Cairns
With rolling vineyard landscapes and a long avenue of existing pines along the driveway, our challenge was to: enhance the existing beauty of the landscape; integrate spill-out zones from the adjacent Rare Hare (formerly Salix) restaurant; create a garden lounge; design a 'tasting terrace'; provide a unique pool deck for hotel residents; and design a grand entry experience.
TCL's design allows for the separation of experiences – offering privacy and seclusion while providing an activated space for celebration adjacent to the restaurant and winery. The garden is made up of a detailed palette of plants that will transform seasonally. Embedded within it are gold-plated household objects designed by Fabio Ongarato Design (FOD). The narrative of 'Alchemy' was further conceptualised by FOD through the curation of local artists, including Emily Floyd, who created the iconic 7-metre-tall cast aluminum Jackalope sculpture for the hotel's porte-cochère.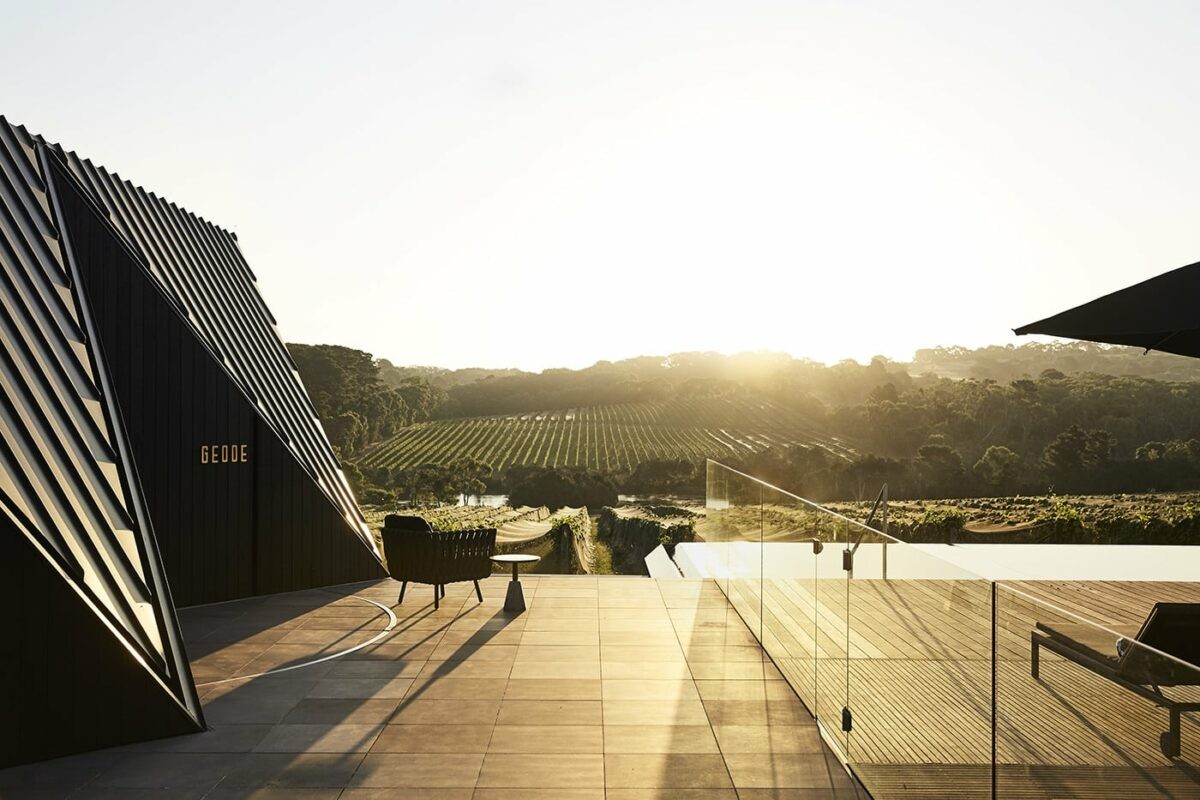 The design of the outdoor spaces has greatly increased the commercial viability of the hotel by providing separable and bookable landscapes. The tasting terrace can be transformed for weddings and functions, the pool deck caters for private events and cocktail parties. Each space is beautifully simple and flexible. As the sun sets to the west across the vineyard, the landscape around the hotel transforms into a magical night-time experience.
The project was a collaboration of extraordinarily creative minds that has produced one of Australia's best hotel destinations.
2019 AILA Victoria Award for Tourism