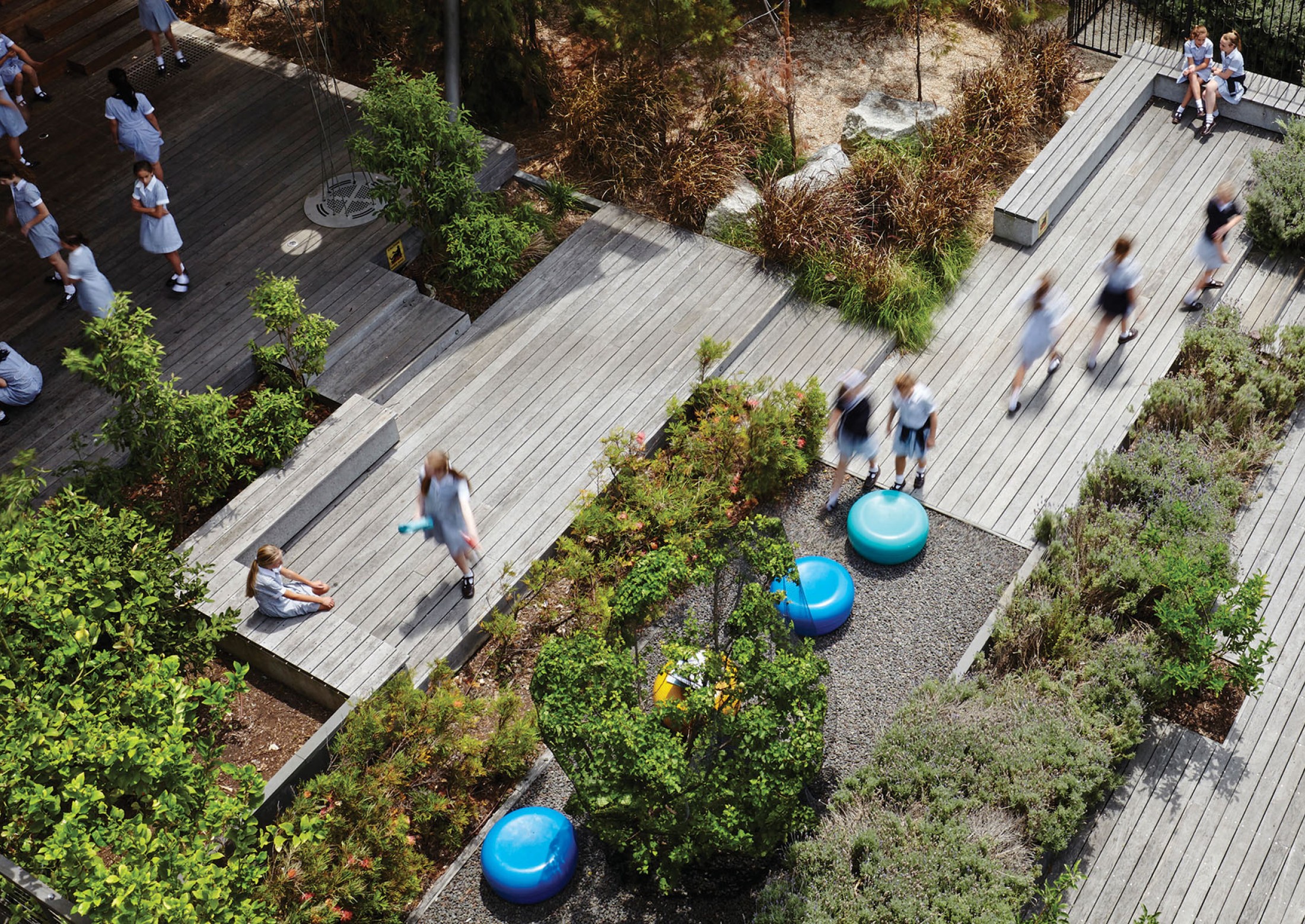 Melbourne Girls Grammar School, Wildfell Precinct
TCL was engaged by Sally Draper Architects in 2008 to prepare the landscape concepts for the development of the Year 5/6 Precinct within the main campus of Melbourne Girls Grammar.
The redevelopment of the building, allowed for a contained courtyard for the school girls. The space was designed to capture the imaginations of the young students and provide a secluded play environment whilst they adjusted to being integrated into the Senior Campus.
The design comprised of a larger deck structure with terraced seating adjacent to the building, and smaller decks stepping down into the landscape. The larger deck allowed for outdoor teaching and learning during class time, and casual relaxation a play times. Each small deck was enclosed by planting providing intimate pockets for small groups of girls to gather. A sandy woodland zone provides a shaded zone for students to run around in.
The plant selections were chosen to inspire the senses – shrubs with strong scents, and bright flowers, textured plants, and trees that would show dramatic changes through the seasons. This garden included a small area for vegetable planting to enable students to sew herbs and vegetables and tend to them as part of their education.
This landscape delivers a range of experiences within a compact site, whilst encouraging a flexibility of learning modes.
Client Name
Melbourne Girls Grammar School
Location
South Yarra, Victoria
Traditional Owners
Wurundjeri people of the Kulin Nation
Collaboration
Sally Draper Architects
Photography
Andrew Lloyd and Trevor Mein