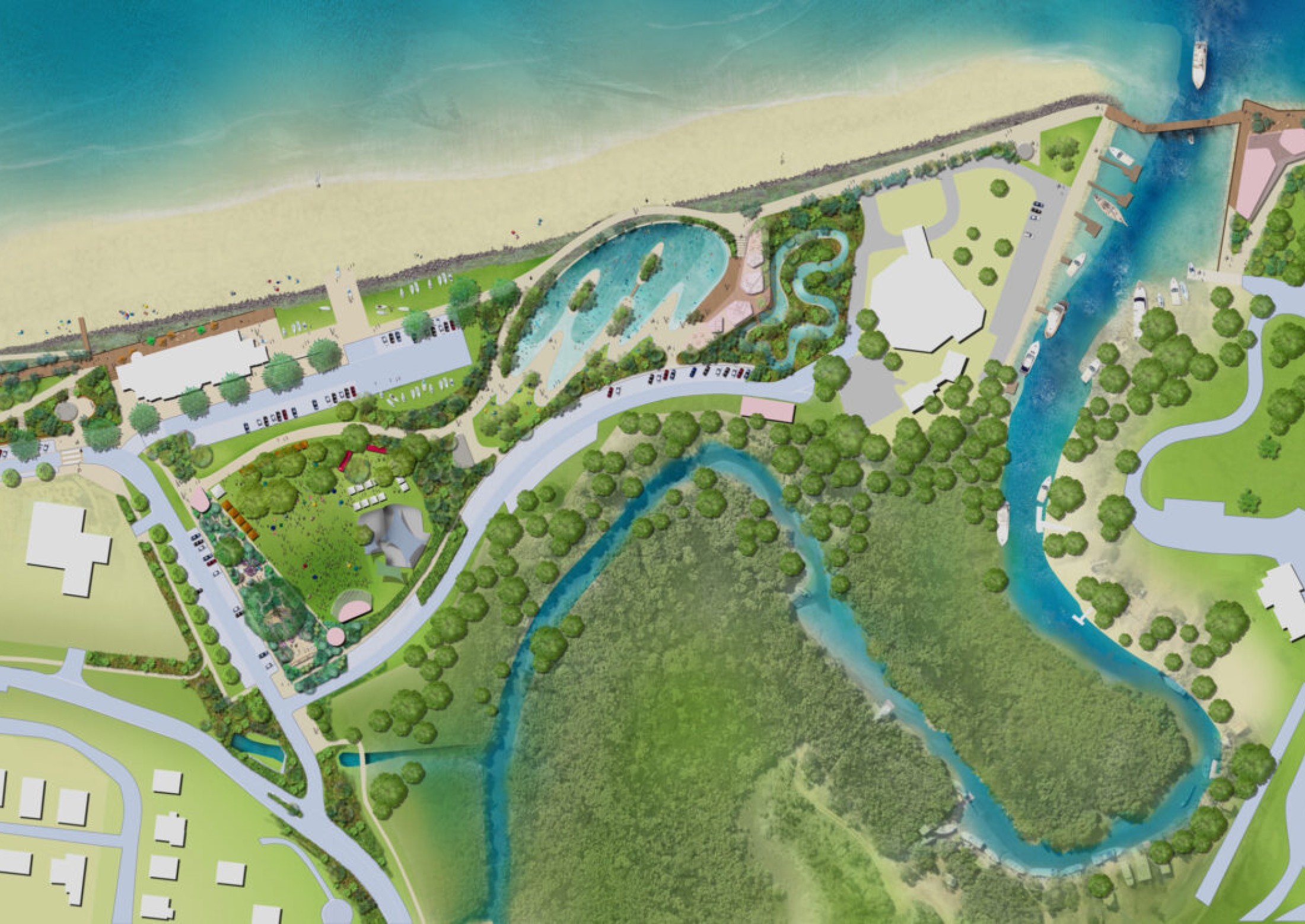 Yeppoon Foreshore Revitalisation
Following the devastating Cyclone Marcia, TCL was engaged by the Livingstone Shire Council to assist in the masterplanning and schematic design of the foreshore area, to ensure it becomes a cherished community and visitor destination once again.
TCL's design for the Yeppoon foreshore was inspired by the great natural beauty of the Capricorn Coast and focuses its majestic setting through themes of identity, connection and destination.
Celebrating the region's beach culture and its natural patterns, formed by wave and wind, the foreshore will become a major regional and national destination providing new parks, connecting gardens, playful boardwalks, promenades, restaurants and pool facilities.
The foreshore connects people to water in playful and innovative ways. A key feature of the design is the distinctive lagoon pool, inspired by drifts of sand on shallow coastal beaches. Curvaceous edges sweep along the foreshore with an infinity edge facing out to the Keppel Islands.
This sculpted response accentuates and highlights natural patterns without imitation, a hallmark of TCL's approach.
Ultimately the lagoon facility and the entire foreshore is a place to rejoice in community life within a beautiful setting. Generous shallows, playful water elements, bridges, lawns and gardens are set among iconic Pandanus palms, including a range of pavilions and cafes designed by Architectus and Brian Hooper Architect that are integrated into the landscape setting.
The design recognises that the beach is often the setting of our fondest memories and that communities who embrace their landscapes are ultimately more liveable.
Client Name
Livingstone Shire Council
Location
Yeppoon, Queensland
Scale
1km Stretch of Foreshore
Team
Alex Lock, Alexa Ongoco
Traditional Owners
Darumball people
Collaboration
Architectus, Brian Hooper Architects, Commercial Aquatics, Bligh Tanner, TTM, Assett Horticulture, QQS