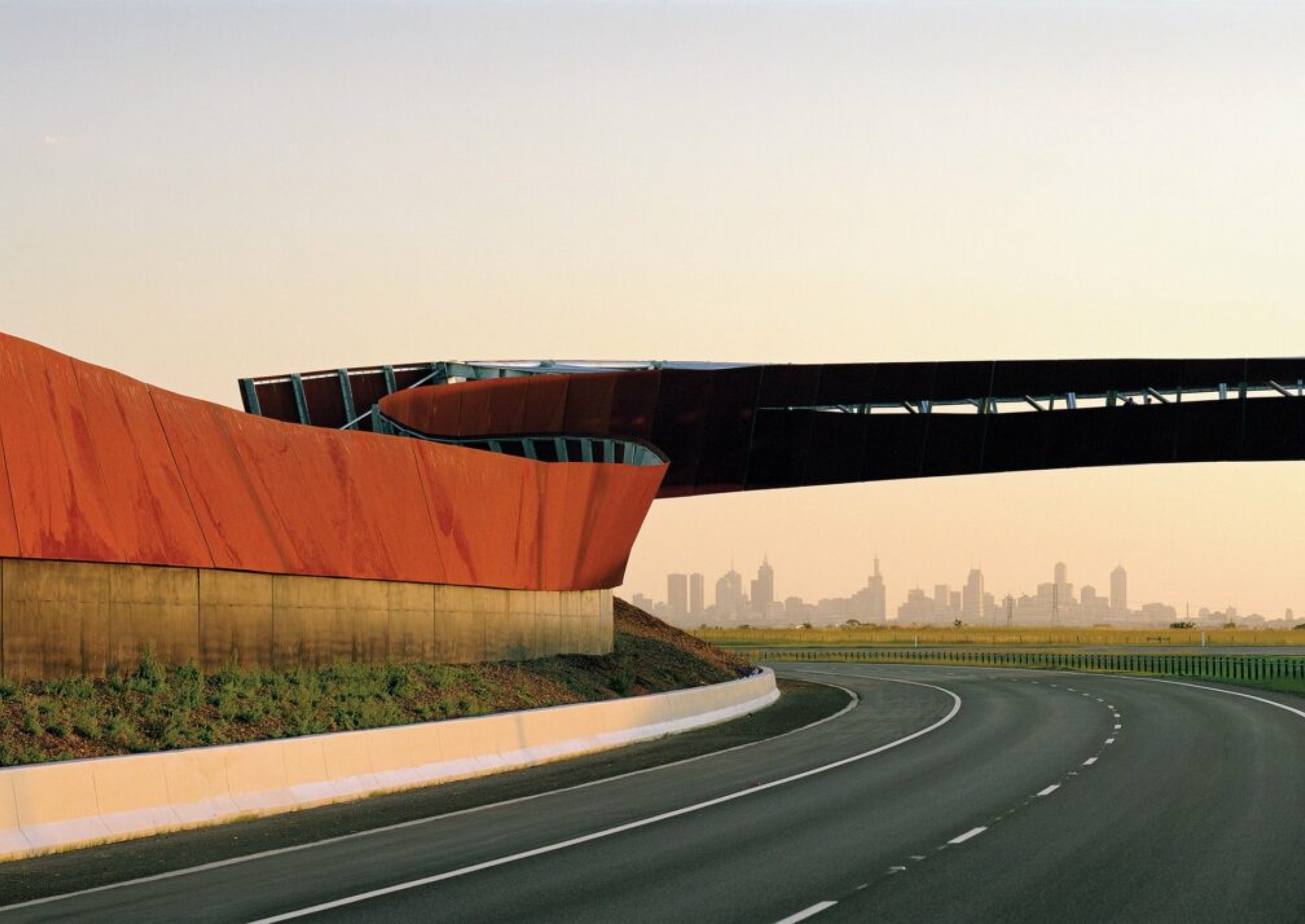 The Federal Government as part of its commitment to delivering a new freeway connection to northern Melbourne, undertook a competition for the design of a gateway element and noise attenuation features.
Taylor Cullity Lethlean, Tonkin Zulaikha Greer and Robert Owen won this competition in 2003. The winning design, comprising walls, bridges and landscapes, was informed by a poetic reading of the site and a freeway environment largely experienced at speed. In particular the design explores how otherwise static objects begin to exhibit dynamism or are activated by the traveling motorist.
Two wall types were developed each distinctive and responding to their adjacent condition. The 'Curtain Wall' a long sinuous steel ribbon is fluid in its form, dynamic and experiential. The 'Scrim Wall' by contrast is located alongside a residential interface and is composed of patterned acrylic panels and repeated louvres.
Location
Craigieburn, Victoria
Traditional Owners
Wurundjeri people of the Kulin Nations
Collaboration
Tonkin Zulaikha Greer, and Robert Owen
Photography
John Gollings, Ben Wrigley and Peter Hyatt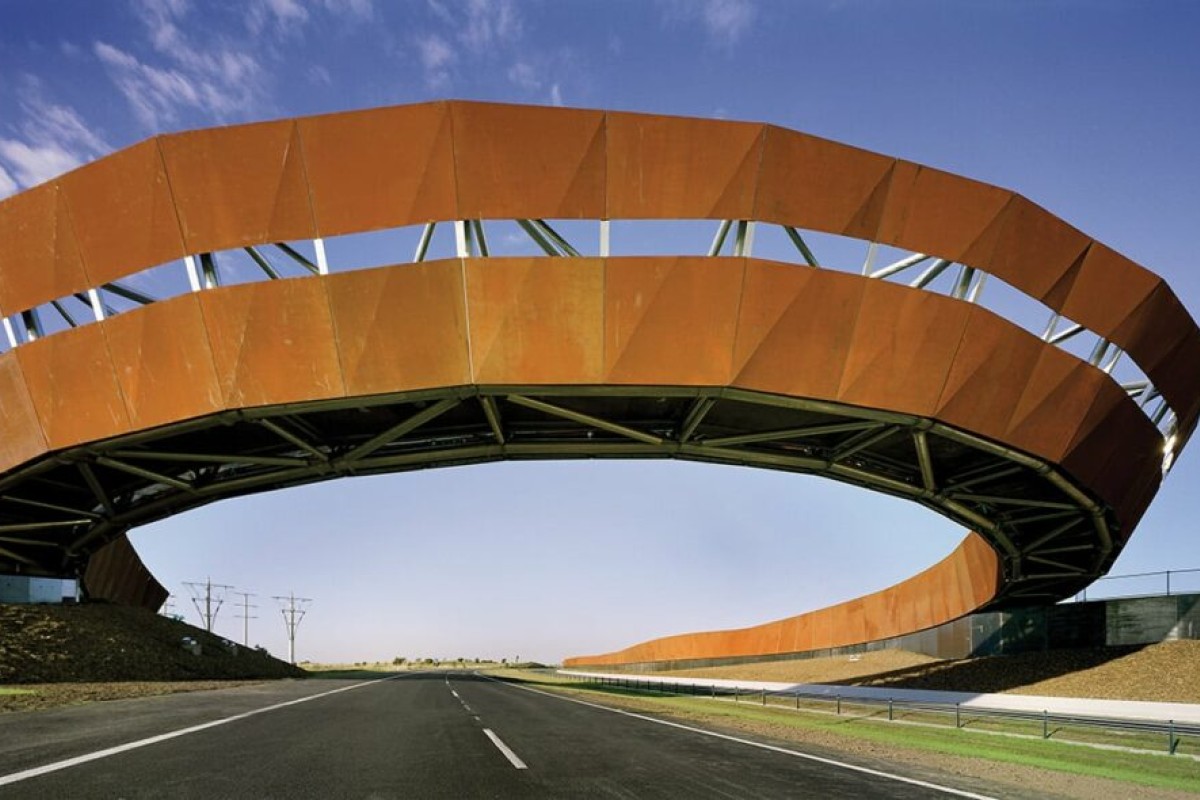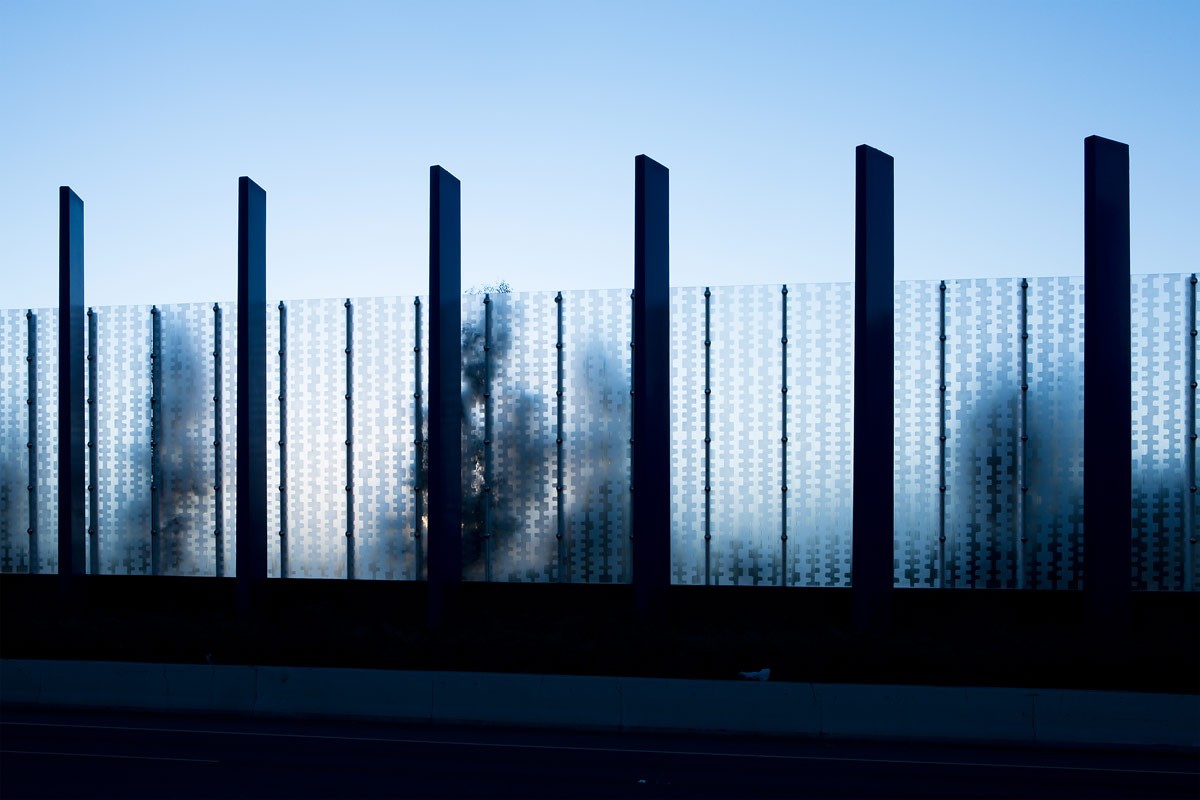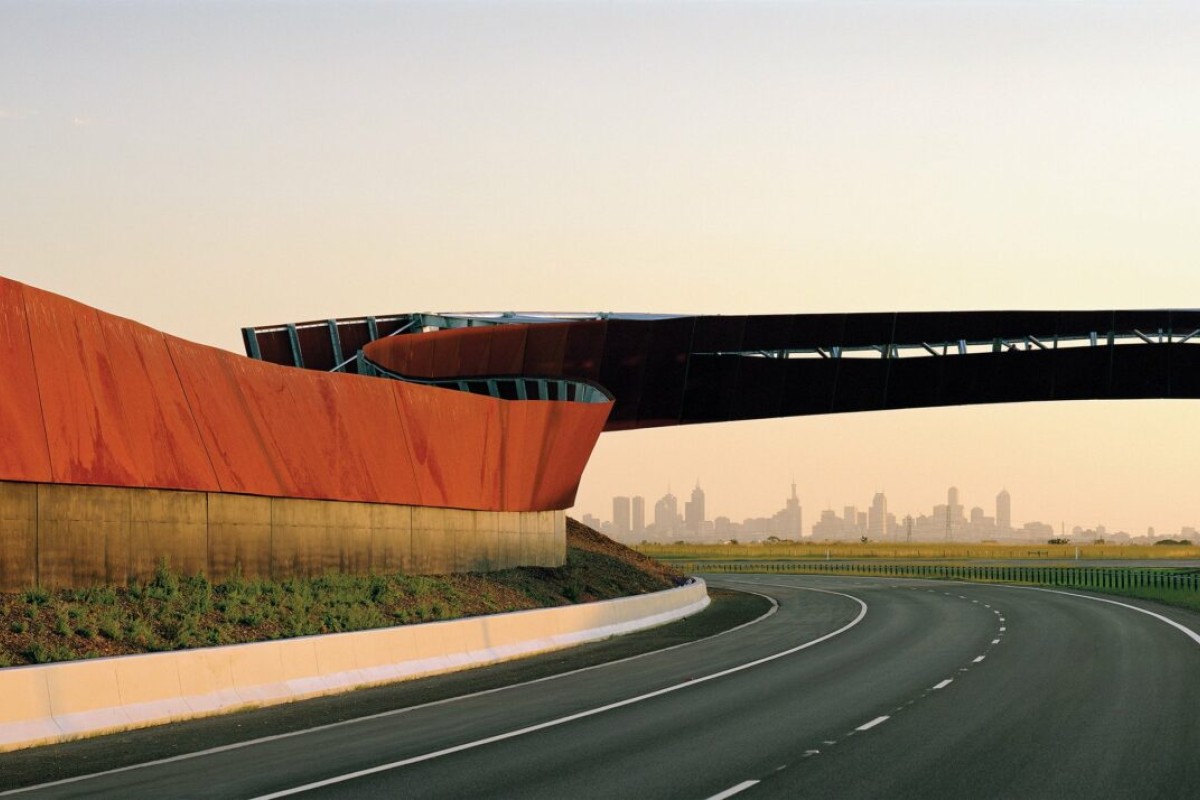 2006 AILA National Excellence Award in Landscape Architecture
2006 Australian Steel Institute Awards, Creative Steel Design Award
2006 Royal Australian Institute of Architects (RAIA), Joseph Reed Award for Urban Design
2005 AILA Victoria, Award for Excellence in Design
2005 AILA Victoria, Award of Excellence in Landscape Architecture
"The Craigieburn Bypass is a sophisticated transit project, which integrates art, landscape and infrastructure. The project is not a problem-solving-based solution, but rather a creative response to concepts of movement, arrival and reference. The design was born out of the need to re-route the Hume Highway and the obvious tension along the selected bypass route between the basalt plain grasslands to the west and the city's expanding urban fringe to the east.
Without resorting to the creation of a gateway as an object, the designers have sequenced elements in a sculptural, almost theatrical way to reveal views of the city. Sculpture, landforms and road infrastructure elements, including a sinuous weathered steel curtain wall, moulded concrete sound walls, etched acrylic panels, tapered blue poles, LED lighting and, ultimately, a twisted steel pedestrian bridge that frames the Melbourne skyline, have been carefully arranged and integrated within the road corridor to create a five-kilometre gateway experience that is at once dynamic, sequential and memorable.
The approach becomes an experience independent of the point of destination and this illustrates the depth of skill and the sculptural opportunities that landscape architects can bring to a large-scale, cross-disciplinary infrastructure project. The client, VicRoads, should be applauded for setting the framework within which a project of this calibre and significance could be realised." — Jury citation.