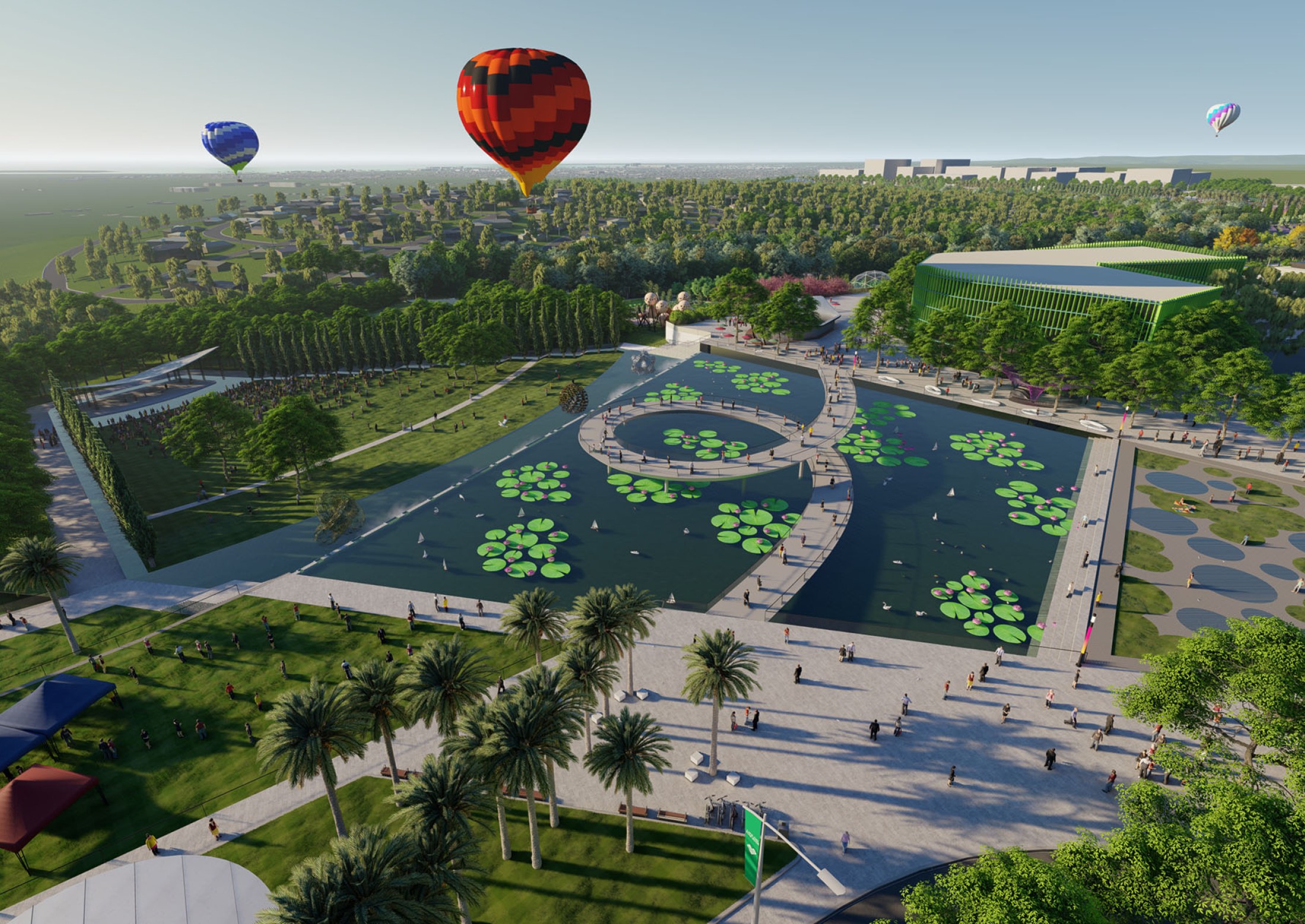 Lovely Banks is a 2000ha site located in the City of Geelong's Northern Growth Area that is ideally suited to creating a new world-class community.
The site is characterized by an impressive monocline – an inclined geological feature that runs north to south, creating a plateau with panoramic views to some of western Victoria's significant natural landscapes, including the You Yangs, the Brisbane Ranges and Corio Bay.
TCL established several key design moves that will ensure the project celebrates the opportunities this significant geological feature brings to the site.
The proposed masterplan adopts a landscape-focused approach to urban living, made possible by our early engagement in the project.
Designed in collaboration with town planners Roberts Day and landscape architects SBLA, our plan envisages walkable communities – each with their own unique landscape character – that are connected through green, braided links. These pedestrian-oriented links comprise connecting footpaths and bike lanes across the entire development, as well as a trackless tram for faster travel.
A linear regional park, known as the Skyline Park, will extend along the ridgeline of the monocline and offer magnificent views. The Skyline Botanical Garden will sit within the Skyline Park and link the proposed Town Centre and Elcho Village (cultural center) together. It will offer a series of native and exotic gardens, wineries, vineyards, art studios, community gardens, event spaces and more, able to be promoted as a regional destination.
Location
Geelong, Victoria
Team
Greg Afflick, Kate Grant, Xingyuan Chen
Traditional Owners
Wadawurrung people of the Kulin Nation
Collaboration
Roberts Day, SBLA, Town Square