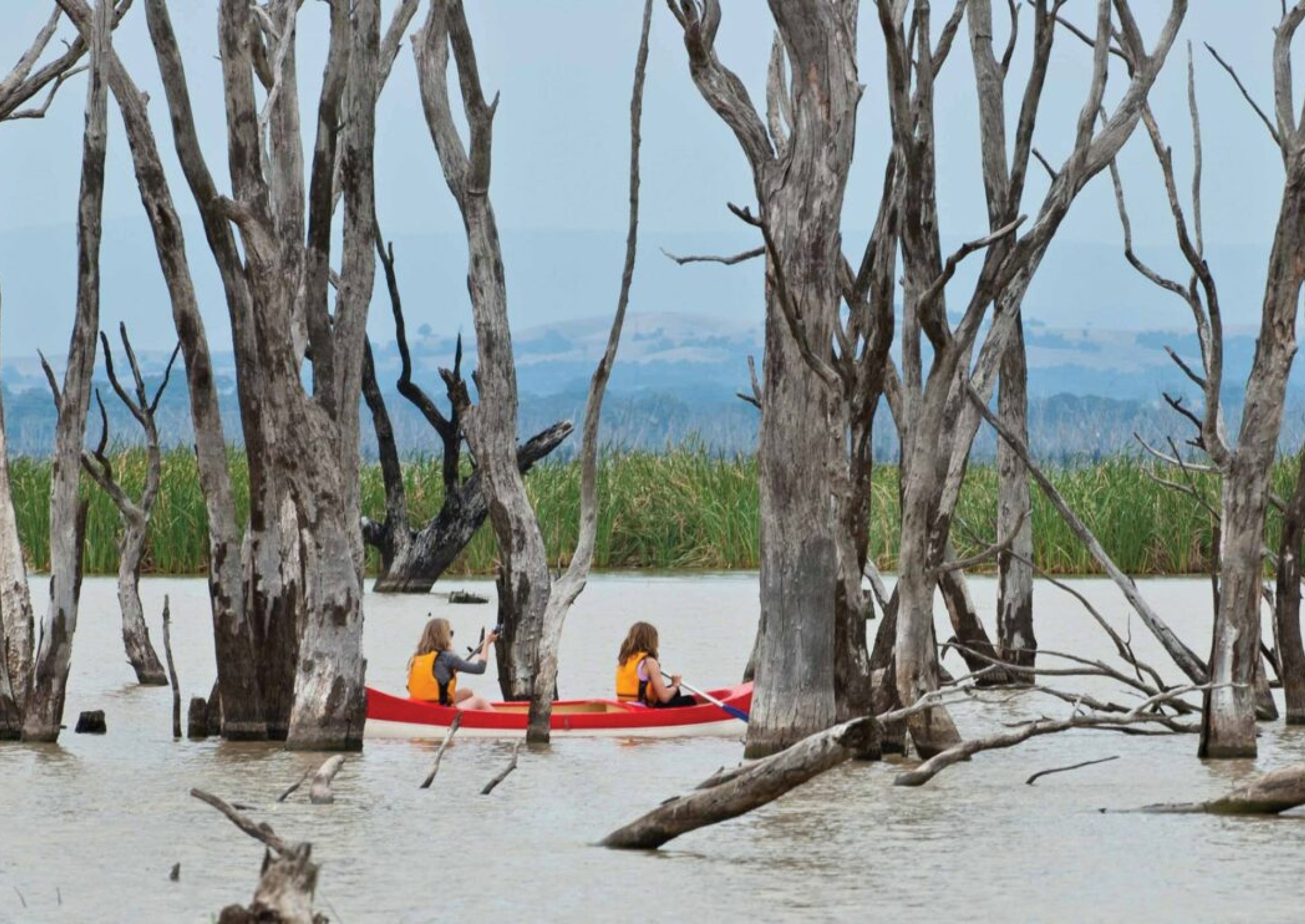 TCL won the commission for the masterplan restoration of 3000 hectares of the 8,750 hectare Winton Wetlands site.
The site formerly known as Lake Mokoan has huge indigenous importance (covering three language groups), fertile agricultural land, and hundreds of thousands of hectares of River Red Gum forests.
This project of national scientific, cultural and environmental significance is the largest wetland restoration project in the southern hemisphere. The project aims to create a major national facility for wetland education, and research as well as demonstrate best practice natural resource management, and develop nature based tourism activities and recreation.
Work began on the decommissioning of Lake Mokoan in 2009. The re-establishment of the wetlands has allowed for the return of 44,000 megaliters of water per year to the Broken, Goulburn, Snowy and Murray Rivers, with environmental and economic benefits to both upstream and downstream areas.
The masterplan involves a detailed business model, seeking to provide the project with an economic footing to assist the wetlands in becoming an 'eco-tourism' attraction and providing the region with a stimulus, offsetting any negative effects surrounding the decommissioning of Lake Mokoan.
Client Name
Winton Wetlands Committee of Management
Location
Melbourne, Victoria
Traditional Owners
Yorta Yorta people
Photography
John Mitchell and Scott Hartvigsen